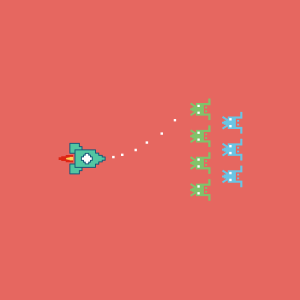 Hey Wu-fam! Summer is here but we're taking no breaks.
We're so excited about the product features, integrations, and other improvements our team has pushed out during the first half of the year that the only pause we're going to make is to write it all down here to make sure that you're aware of all of them.
So save this post as a checklist of all the time-saving, life-improving features Wufoo added recently.
And stay tuned y'all! We're keeping the momentum going in the second semester with a lot more announcements to come. (We give you a sneak peek at the end of this post.)
New Wufoo features so far in 2018
This confirms what we've been hearing from our satisfied users on other certified review sites like G2 Crowd. Our users' love sent us to the top there, as a leader in the online form builder category. Thank you all!
And we're just getting started…
With the impressive momentum we've built up this year, it'd be pretty hard to slow down in the next few months. We already have some exciting news to start sharing with you.
Here are some of the exciting developments we're working on. They'll arrive in your inbox soon!
The wheel keeps turning.

At Wufoo, your feedback becomes everyone's win. Taking into account customers' comments, we'll keep pushing enhancements to the various betas launched in recent months, including Form Manager, File Manager, and Entry Manager.

The awesomeness spreads.

We are also psyched to expand the great groundwork laid down by those beta experiences and bring Wufoo's impressive new look to other areas of the product. We'll soon let you know which ones come first.

We're making our secret sauce even tastier.

Our engineers are working on some great enhancements to the back-end that will speed up the user experience and enable us to deliver on your most requested features. Exciting!
Keep your eyes peeled for more news in the next weeks and months. And, as always, happy form building!