Easy pay, easy flow
Quickly process online orders, payments, or donations with Wufoo's payment gateway. Use a customizable online payment form, choose your payment provider, and rake in the dough.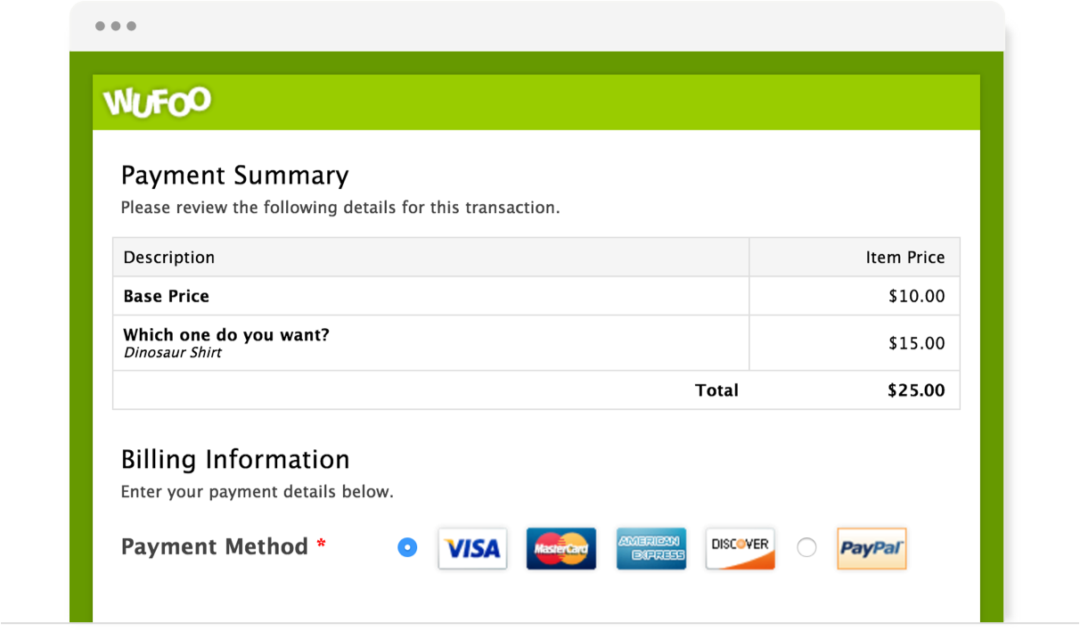 No-hassle payment gateway
We've built relationships with the most trusted, popular payment providers on the market. If you've got an account with any of the providers below, you can collect online orders without having to fuss with complicated APIs and documentation.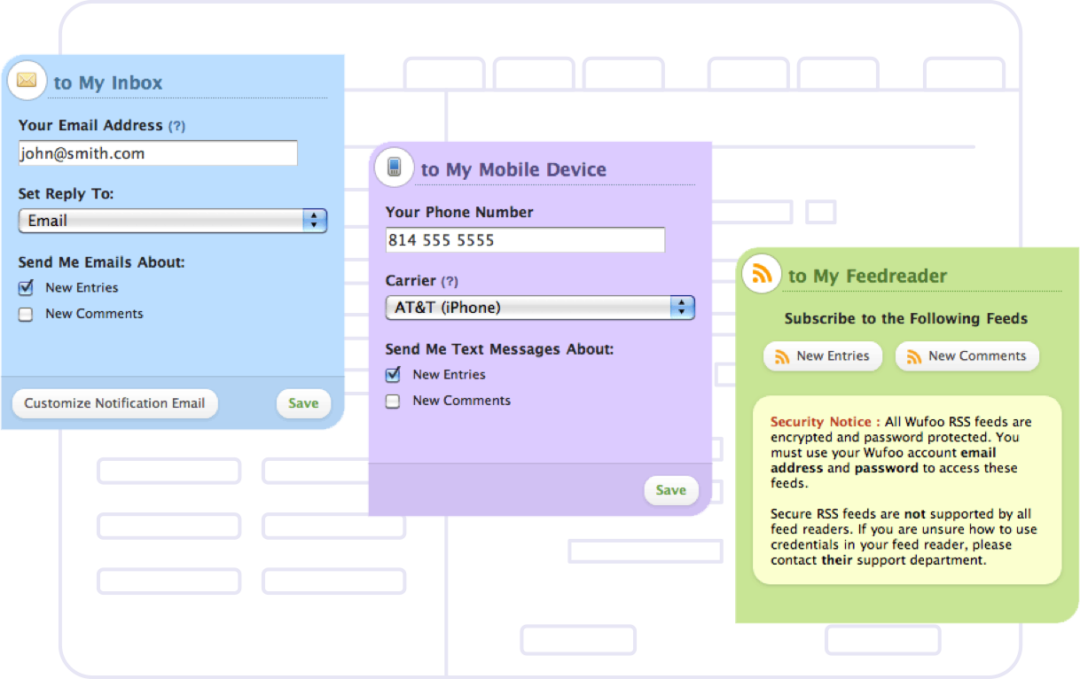 Easily track payments and performance
Understand, export, and present your payment data with our intuitive reporting tool. Plus, we'll send you emails, text messages, or even a secure RSS feed to keep you updated on payments and orders.
Seriously secure payments
We automatically protect all your payment-enabled forms with 256-bit SSL encryption to ensure your transactions are always safe. And our smart CAPTCHA system deters spammers from abusing forms.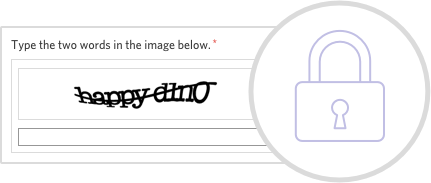 But don't take our word for it...
"Wufoo supplies a great way to collect data and payments. It's the best and easiest tool that I have found to manage my form database."

Brand Manager State & Local Government

"Quick, easy forms that integrate with our overall brand."

Scott Pearce Director of Marketing American College of Radiology

"Great look and feel, easy to use, and efficient."

Diana Krueger Assistant to the Dean Loma Linda University, School of Behavioral Health
Collect payments online with the best payment gateway on the web: Wufoo's online payment processor. Wufoo's payment integration features allow you to easily process credit cards from your users after gathering information from them through a Wufoo powered form. In just a few minutes, you can accept payments, donations, and online orders without having to write a single line of code. Wufoo is integrated with some of the most popular payment providers on the Internet to give you the flexibility to process credit cards with the solution of your choice. If you've got an account with Stripe, PayPal, Braintree, Authorize.Net, Chargify, FreshBooks, and USA ePay, rely on Wufoo to connect your Wufoo and online payment vendors. For example, use Wufoo's PayPal integration, Stripe integrations, and more without having to sign into separate accounts to collect payments. Plus, your form users won't be taken away to a third-party site: They'll check out and pay for your goods and services all within your form. Wufoo keeps your online form payments safe and secure and provides a number of ways to deliver live updates about new payments and transactions processed by your form.