Did you know that you can use your Wufoo forms to collect registrations for your webinars and virtual events? That's right! Wufoo integrates with popular tools like Zoom and On24 among others, with the help from our friends at Zapier. 
While many webinar tools offer some sort of registration form, they're usually limited in the amount of customization and embeddability options available. With Wufoo, you can fully customize the look and feel of your form, and even embed it on your website or landing page. When someone fills it out, they'll automatically get registered for your event, and you can continue to automate the workflow even further from there (e.g. send leads to Salesforce or Mailchimp). 
Let's walk through setting up the integration – it's simple, don't worry! Here's a short video that walks through the process, as well as written instructions below.
Things you'll need:
1. Schedule your webinar
In our example, we're using Zoom, but the process should be similar regardless of which tool you prefer.
2. Create your registration form in Wufoo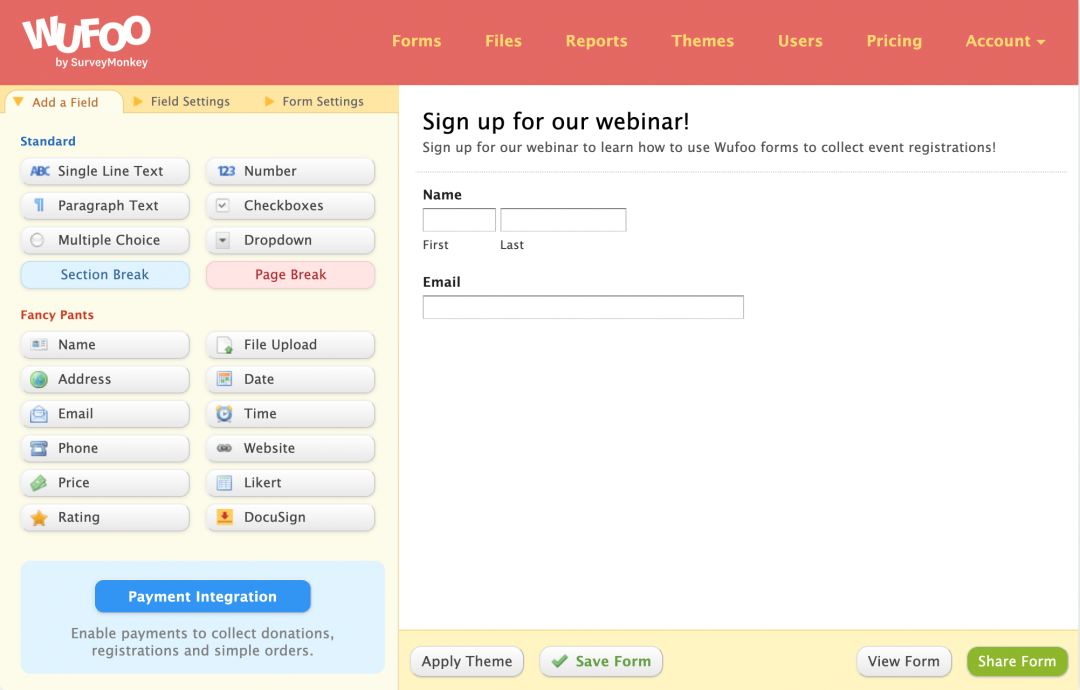 Be sure to include fields for all the information you'll want to collect (e.g. name, email, company name, etc.). Once you create your form, go ahead and submit a test entry. This will also come in handy when we test and validate the integration in one of the later steps.
3. Integrate your Wufoo form with your webinar
Now for the fun part – seeing the integration come to life!
Log in to your Zapier account
Click on Make a Zap
Search and select Wufoo when prompted to choose App & Event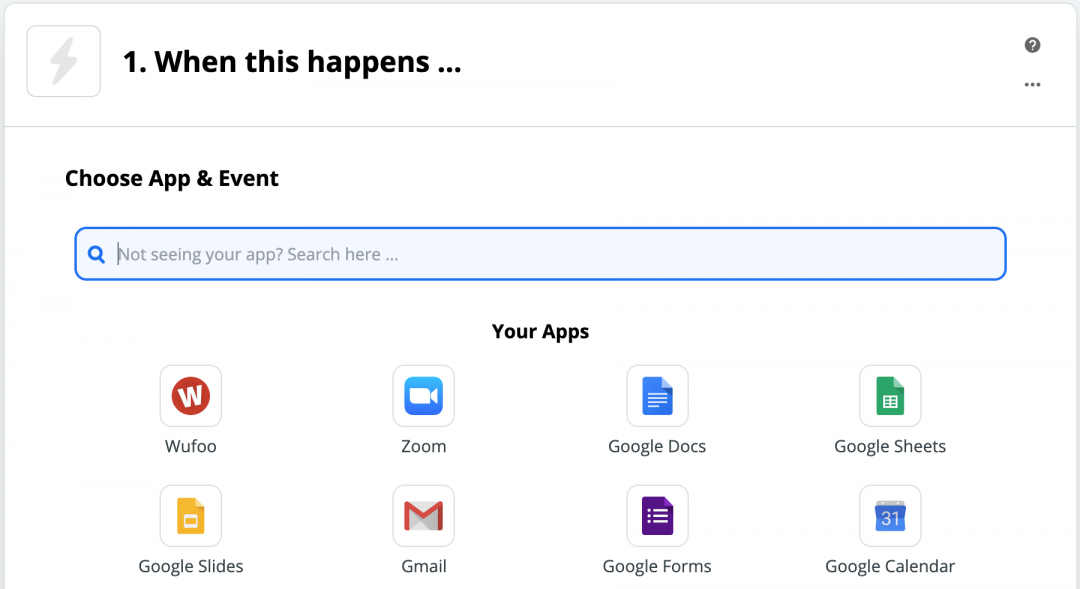 In the dropdown menu to Choose Trigger Event, select New Entry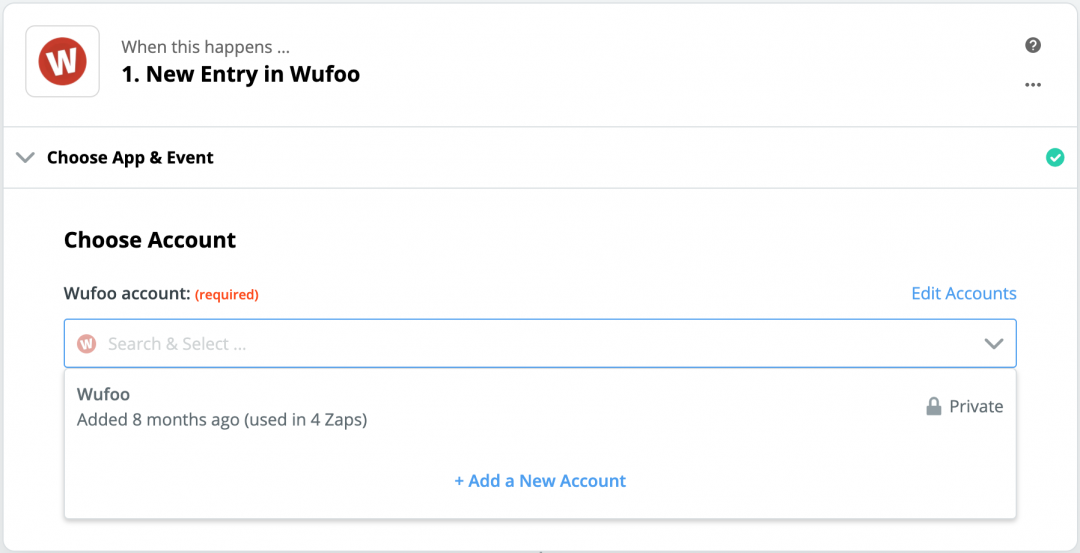 Select your registration form from the dropdown menu and click Continue.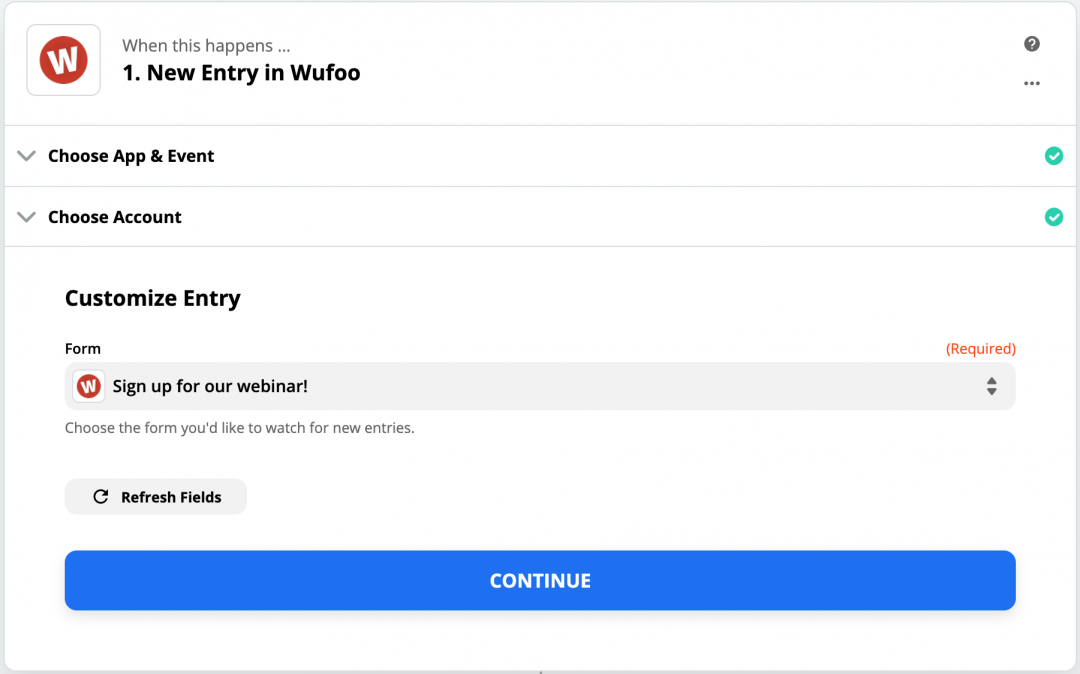 Click on Test & Continue
Now we're on to the next part where we select the tool we want to integrate with. In our example, we're using Zoom, so we'll go ahead and select that when prompted to Choose App & Event.
Select Create Registration when prompted to Choose Action Event.
Link your Zoom account, or another tool if you're using a different one.
Match all of the fields

Click on the drop down and select the matching field from the test entry you submitted earlier.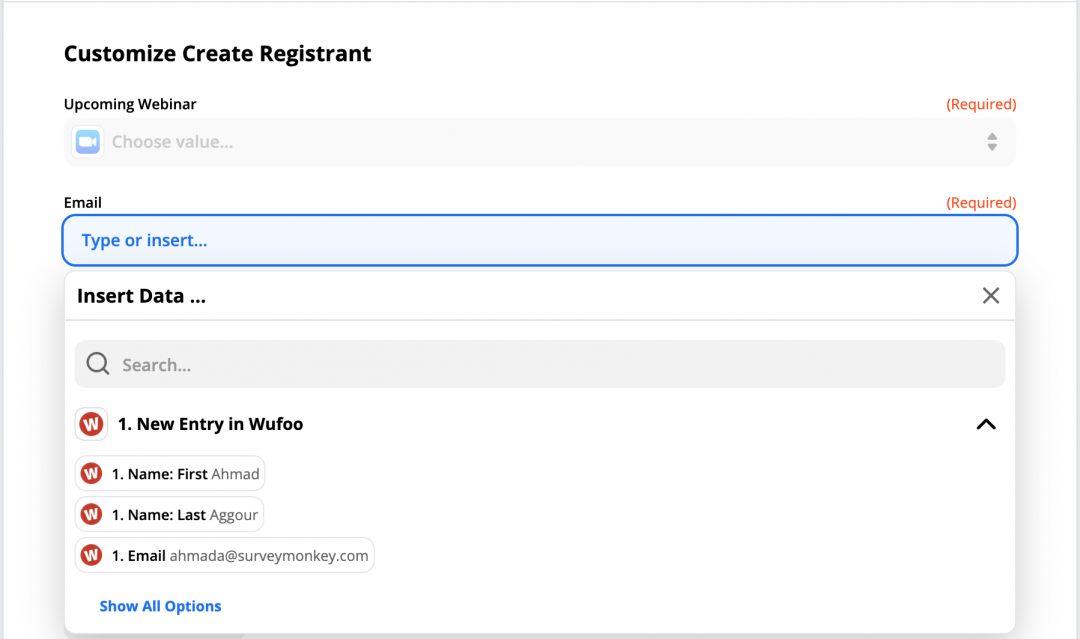 Click on Continue
Click on Test & Continue to ensure the integration was set up properly.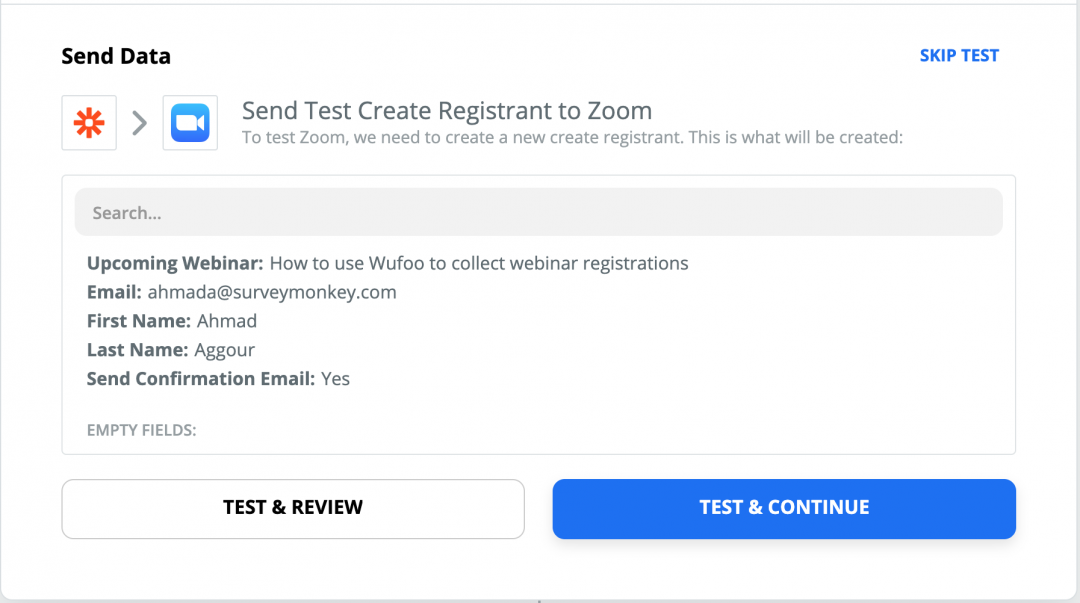 Once that's done, go ahead and turn on the Zap and you're all set. Customize your form design further, or embed it on a webpage and start collecting registrations for your virtual event!
What are your favorite integrations? Any integrations you'd like to learn more about? Drop us a line below and let us know.