First thing's first. What's Wufoo?
Wufoo is the fastest, easiest way to build amazing online forms. Our intuitive features help you get your form up and running within minutes. No coding required. But if you're CSS-inclined, never fear! Wufoo forms are completely customizable and ready to do your bidding.
Is Wufoo right for me?
If you're reading this, Wufoo's right for you. Whether you run a nonprofit, are a business owner, freelancer, event planner, or marketer you've all got one thing in common: Wufoo keeps you connected, organized, and gets you the data you need.
What kind of forms can I build?
The real question is, what kinds of forms can't you build? The possibilities are endless, whether you're collecting online payments, contact info, RSVPs, or just about anything else.
Check out our online form examples and templates for more ideas.
Okay. So why Wufoo?
Because you're busy and want your form up and running yesterday. And we love what we do, optimizing forms for performance, ease-of-use, and security. Seems like we were made for each other—especially since our award-winning customer support team is completely committed to you, always.
Plus, we've been in the biz a long time and have built lots of great partnerships so you can seamlessly integrate Wufoo with many of the tools you already use and love.
Why should I pay for a plan?
Good question! While our free plan is a great option to start, our range of paid plans offer additional forms, reports, and entries– along with powerful premium features, including: accepting file uploads and online payments, customizing form submission messages and branding, add additional users to your account, and more!
Still not convinced? Sign up and build up to 5 forms FREE >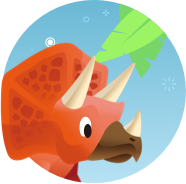 Help, help! Our top FAQs
In the spirit of saving you an extra click or 2, we figured we'd round up the most frequently asked questions about Wufoo so you can satisfy your curiosity and get on with your life.
But if you've still got burning questions, check out our Help Center, Wufoo Guides, or blog which are filled with great tips and expert advice.
But don't take our word for it...
"I love Wufoo's ability to easily share with clients, gather their information, and retain that information for future reference."

Jen Teske Real Estate Broker Re/Max Alliance – The Jen & Jean Team

"Wufoo has the flexibility to create the exact form you need quickly, easily and have that form immediately integrate with the existing framework."

Daniel Holloway Marketing Manager Non-Profit

"Because of Wufoo's functionality, we were able to allow users to upload a file to our form, which had a major impact on how we process applications"

Operations Executive at Educational Institution
Want to know why Wufoo is the best online form builder? When you design a form with Wufoo, it automatically builds the database, backend, and scripts needed to make collecting and understanding your data easy, fast, and fun. Because we host everything, all you need is a browser, an Internet connection, and a few minutes to build a form and start using it right away. At Wufoo, we believe forms are the starting point for building anything useful on the web. Basically, they're the most efficient mechanisms for collecting data from people. The problem is sometimes creating an online form isn't very efficient. The process of creating a form and all the database structures and scripts necessary to make it work (not to mention useful) is a really tedious process that makes what should be a simple task (collecting and understanding information) not really worth the time, effort, or cost of the endeavor. The entire process could take you or your IT person days, if not weeks. With Wufoo, you can skip all the hard stuff (because it does it all for you) and start getting things done.