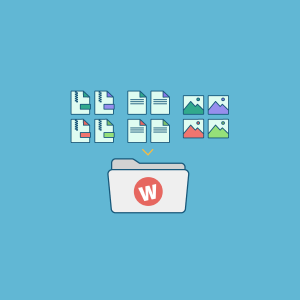 We're thrilled to launch two new capabilities today, the brand new File Manager and Form Entry Manager capabilities into beta. The File Manager is a new interface in Wufoo for users on our Starter plan (or higher) to upload, as well as manage files that you use to customize your forms and forms with file upload support.
To try it out, simply select Join Beta from your Account menu and you will be able to use this new feature as well as our new Form Manager.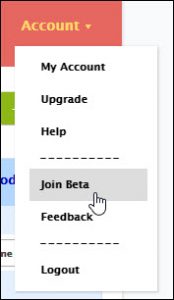 Wufoo's Form File Manager
The new File Manager is designed to address two key tasks: handling respondent's uploaded files and the second providing the ability to securely host files such as images and CSS files used to personalize the look of your forms.
The initial beta launch of File Manager will include the ability to upload files to personalize the look of your forms. We will add the ability to manage respondents' uploaded files soon.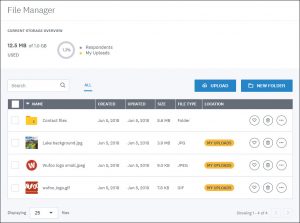 The interface provides a way to manage files in an intuitive way, where you can upload files and then perform all the expected file management capabilities like renaming, copy/paste, place them in folders and much more. At the top of the screen, you can now clearly see how much room your files are taking and how much is included in your plan.

We're also providing the ability to add a description for each files, to help you organize and categorize your files. Select a file to go into preview mode, from there, you can see more detail on that file such as a preview, file size and description: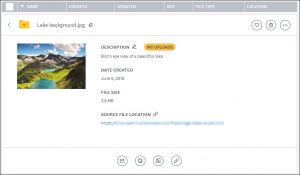 Secure file hosting
We understand the importance of hosting files in a secure location. We are happy to now offer the File Manager as a mechanism to store files in a way that is easy, secure and best of all, included in your existing plans at no additional cost. Simply grab the link from the More menu of the file and reference it from your Forms or Themes.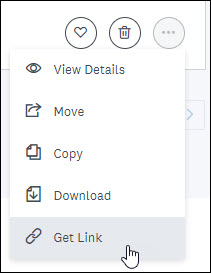 Go ahead and enable Beta, we can't wait to hear what you think! We love feedback, tell us what you like and what you don't. To do so, head over to the Feedback menu item under Account.
And try out the new Entry Manager as well. More to come so stay tuned.
You can opt-out of beta at any point if you prefer. Of course, all the files you upload in the File Manager will be accessible within your forms regardless of whether the Beta is enabled or not.
Give it a try and we can't wait to hear from you!