We're right at the beginning of summer (at least here in the Northern Hemisphere, Southern Hemisphere we see you) and the thing that I think of when someone mentions summer is events. Lots and lots of events. And if you're running or hosting an event, now's the best time to use Wufoo. Let's do a quick run down of the top five most popular events and registration form templates and see which one works for you.
## 1. Workshop Registration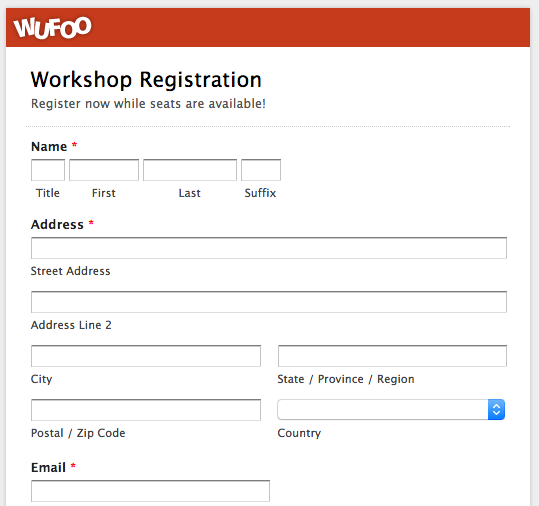 If your company or organization is hosting a workshop to help employees or even customers learn, this is where your train gets off. Our workshop registration form template is the single most popular event and registration template we've got. It's a perfect starting off point for ensuring you receive the most relevant, accurate and current information from your attendees. It has all the staples like name, contact info and food preferences. Bonus because it's also fully customizable for whatever your workshop needs are so you can include things like preferred breakout sessions, tracks and other things relevant to your unique event.
## 2. Event Registration Form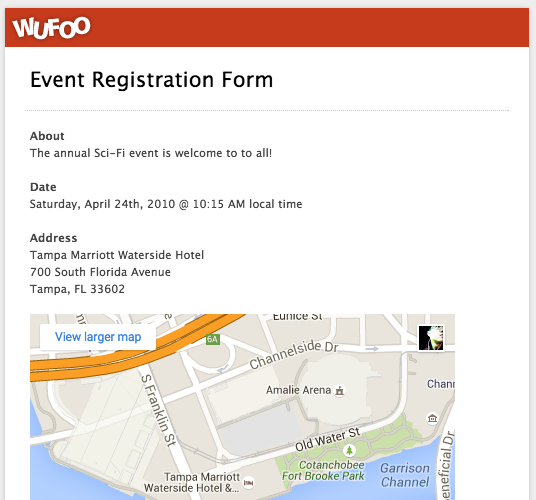 Not surprisingly, our second most popular template is the aptly named event registration form. If your event doesn't quite fit into the confines of the other templates on this list, start with this one and customize, customize, customize. While the sample event in our form template skews a bit more to the nerdy end of the spectrum than most, you'll find that it serves as a great starting point for your own event.
## 3. Retreat Registration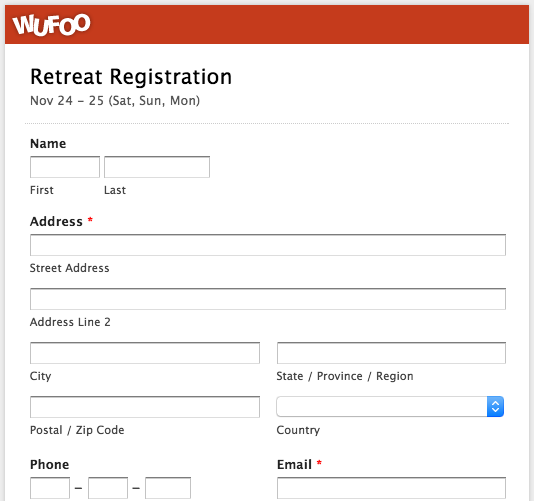 The retreat registration form template is perfect if you're hosting, say, a team offsite. Your employees can indicate if they're planning to attend or not, when they'll arrive, when they'll leave and if they're going to be sharing a room or riding solo. It sure as heck beats coordinating all of this via email with each employee, eh?
## 4. College Application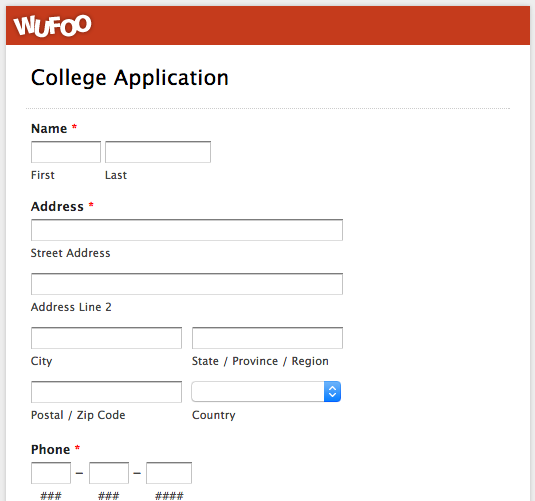 Our fourth most popular is our college application form template. Pretty self-explanatory, this form allows potential students to submit information needed during the college application process in one place. There's no need for paper applications and you can even use our file upload feature to allow applicants the ability to attach their personal essay for review. This form is also customizable to allow for applications for college classes and other groups. Super cool.
## 5. Conference Registration Form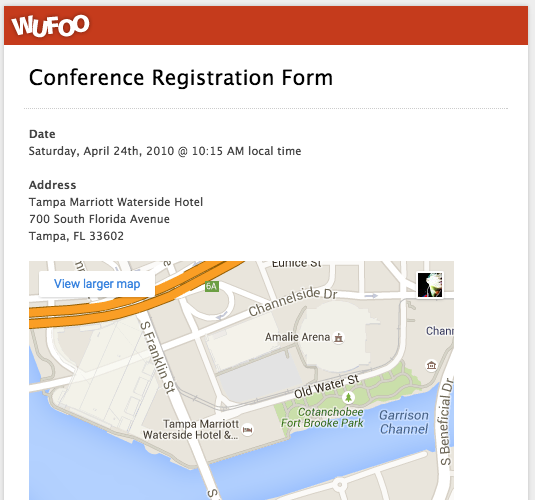 The difference between a workshop and a conference? Scale. Conferences are big, big, BIG and they usually require purchase of an event ticker. Use our conference registration form temlpate and couple it with any number of our payment partners like Stripe, PayPal, Authorize.Net, or Square and you'll be able to sell event tickets for your company's next conference.
## BONUS: Event Planner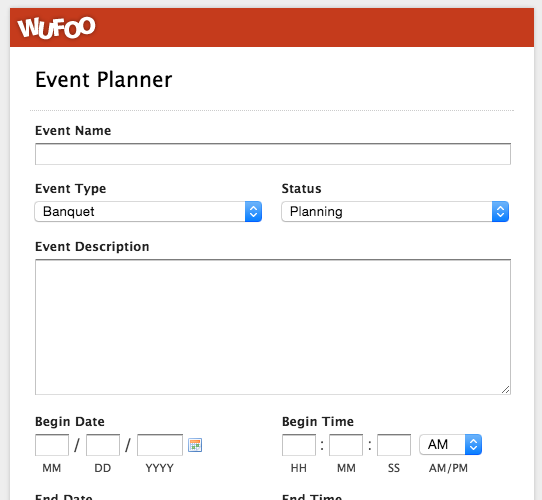 This event form template is a bit different than the others but that doesn't mean it's any less important and useful. The event planner form template helps people who are running events coordinate with coworkers to plan and organize an event before the registration process has even started. It's the perfect way to make sure everyone participates in the planning process and that no detail goes unnoticed. Planning your next event? You should start here.
—–
Do you use Wufoo for your events? Have some tips? Share below!