Beautiful. Easy to use. Powerful. Sounds scintillating, doesn't it? We agree. That's why we're excited to bring you our newest integration that brings you all of these things and more in the wonderful world of mobile–woolloo.
woolloo is a dynamo of an iPad app that lets your business deliver a rich and engaging experience using consistent messaging right in the moment when a sales decision opportunity exists. Your brand can now be delivered on a reliable and regular basis with the content you control. Sales receive constantly up to date sales aids and marketing can collect critical analytics needed on their end.
Why is all this so crucial for success? Well, marketing and sales teams should be in constant alignment with one another during every step of the sales process. This integration helps ensure that. Ready to dive into more of the lovely details?
With woolloo + Wufoo, you'll be able to:
Create new forms in Wufoo and distribute the for offline use within woolloo.
Wrap custom branding around the offline form within the woolloo design studio.
Automatically send completed forms back to Wufoo.
To Use This Integration
1. Create an account with Wufoo and with woolloo. You can start your 14-day free trial of woolloo here.
2. Create a form in Wufoo with the information that you want to capture.
3. Log in to Wufoo directly from woolloo and drag in one or more forms to push to your sales team.
Your team can access and complete forms no matter their connectivity state. Submitted forms are sent directly back into Wufoo. Just like we said. Beautiful. Easy to use. Powerful.
Here's a peek at the integration in action: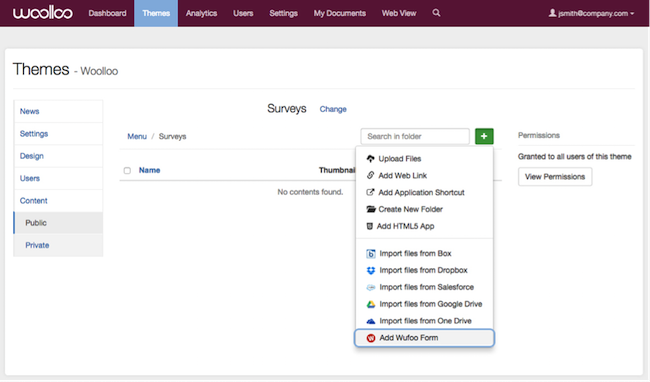 Questions for woolloo on this lovely mobile integration? Let us know in the Comments section below!
Interested in integrating with us? Get started today.