_We were so impressed with the way that CardSox had integrated Wufoo forms into their site, from product selection, to checkout, and soon even post-purchase customer surveys, that we wanted them to share their experience with the entire Wufoo community._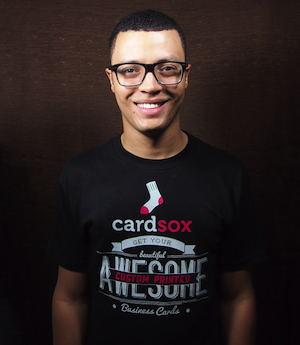 Picture this. Your company has decided to send you—lucky, hardworking, charismatic you—to Fill in the Blank's Very Important Annual Conference to represent them. You just gave a presentation to an auditorium full of your business peers and you rocked it. Congrats.
Now it's time for possibly the most important part of your conference visit—Meet 'n greet/Networking time! Other than your firm handshake, witty banter and snappy outfit, how can you ensure that you're leaving potential customers and partners with the best impression of you and your company?
Enter the personalized, custom business card. Many companies, organizations, small businesses and of course entrepreneurs and freelancers understand the value of a well-designed, thoughtful piece of pocket-sized paper. You know the saying, "Leave 'em wanting more"? The business card is a great way to do that and help grow your contact list and increase business. So how do you go about getting one of these yourself?
Allow us to introduce you to Tyrell Liddell. Liddell is the founder of CardSox—an online company that specializes in custom business cards. He's here to talk about how Wufoo helps his company's engines chug along.
Welcome, Tyrell!
I've been in the print industry for five years, beginning with a sign company in Southern California. Since then, I've learned that there are two types of print customers–those looking for the most affordable prices and those who want the best they can afford.
For this reason, I founded CardSox for the customer who wants the best, and would like to leave an awesome impression on everyone who holds their business card. CardSox specializes in premium business cards and we currently have nine products. Our most popular custom choice? The Square Business Cards with Silk Laminate and Spot UV. CardSox is the easiest way to order custom business cards. Overall, my job is to make sure visitors don't get lost in the order process, and insure that customers are happy with their product.
In order to do business, we have to use Wufoo. We're using Wufoo to collect payments and send artwork proofs. They've really made it easy for us to connect our Stripe account with our product forms.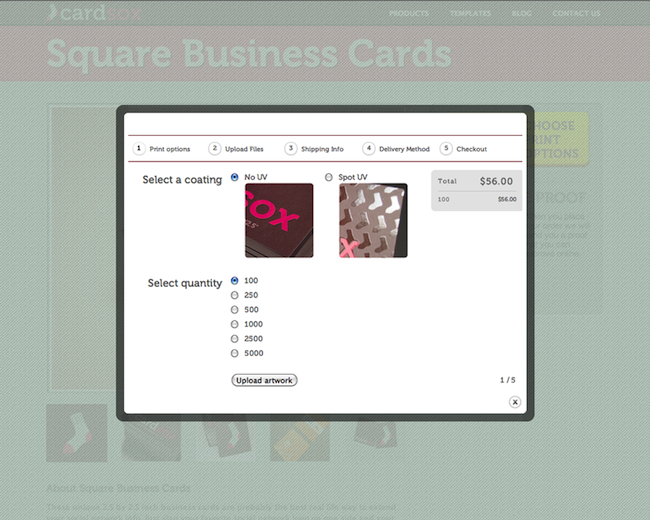 After an order is placed, the customer receives a proof and then all we have to do is wait for their approval.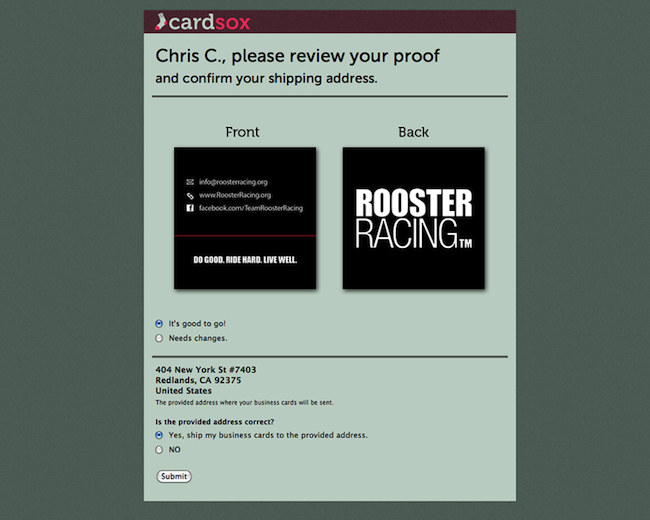 Our order forms can get pretty intricate really fast between the form rules and assigning prices. However, once completed I just duplicate it for the next product. Wufoo has greatly improved our workflow. Back in our dark pre-Wufoo days, we had to send emails back and forth to customers until their proof was approved. Not only was this time-consuming and tedious, it was difficult for us to keep track of revisions and of new file uploads. We were also tied to relying on spreadsheets to manually track our customer flow. But now? We receive an alert when the order is placed, and then another when the artwork is approved. With the time that we save, we can focus on making our products even better for our customers.
Last but not least, we're setting up a campaign to send out a form with Wufoo's new Five Star Rating feature–so cool. Everyone who receives our product sample pack will receive a link to a form asking them to rate the products. This will help us receive feedback for all our products and not just the ones they buy.
I love how easy it is to use Wufoo and it's fun too. Seriously. Making our lives easier here at CardSox, getting even more time to be productive and creative–what else is more fun for a small business owner?
Need some snazzy cards? Be sure to check out CardSox and leave your questions for us in the Comments section below!