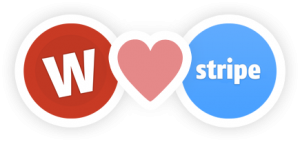 As I'm sure you're aware by now, Wufoo hearts Stripe (omg get a room you two). So we're really stoked to announce that we've expanded our Stripe integration to support all *global* Stripe users. You can now use Wufoo forms to accept online payments via Stripe if you're located in the United Kingdom, Ireland, Australia, and more. Heck, **any** country that Stripe supports, Wufoo now supports. Here's a list of countries supported by Stripe.
With global support for all Stripe users, you'll be able to accept payments through your forms in **any** currency that your Stripe account accepts. For example, if you're a Stripe user in the UK, you'll be able to accept payments in British Pounds, Euros, or even US Dollars. The same goes for all Stripe countries and their currencies. If you can accept it through your Stripe account, you can accept it through your Wufoo form! Here's a detailed list of currencies that Stripe supports for each country/region.
Best of all, Stripe recently (like, literally, last week) announced that all Stripe European countries that were previously invite-only are now open to all users. Located in France, Belgium, Germany, etc, and always wanted to try Stripe and Wufoo? There's no better time than now.
> **Note:** Don't have a Stripe account and wish to create one while setting up your Wufoo form? Make sure to select your specific country in the Stripe account creation flow. That way your Stripe account will be setup correctly for you and your country. Just a heads up!
As always, we're always interested in hearing your comments or feedback about anything we do, so feel free to comment below and let us know what you think.
**P.S.** Big thanks and props to the Stripe team for their great product and all of their support!
**P.P.S.** I wasn't going to say anything but I think honesty is indeed the best policy, so I'm heading this one off at the pass. We know that Stripe recurring billing is one of the most popular feature requests but, I can't promise anything at this point in time. But we hear you and want you to know that we're just as excited about the prospect of Stripe subscription billing through Wufoo forms. /bracesforimpact