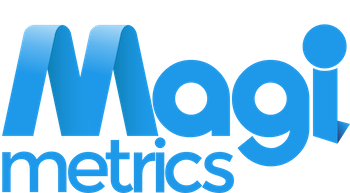 About a year ago, Magi Metrics built a Microsoft Excel plugin that made it super easy to import your Wufoo data into Excel. "It's amazing!", we heard you say. But amongst the celebrations, there were howls of dissent. "It doesn't work on Mac!" "What about Google Sheets?"
Well, we heard you! And we're proud to announce, yep, a Google Sheets version. It works on Windows, on Mac and anything with an internet connection.
To Use This Integration
1. Head on over to Magi Metrics and hit the Signup button to get a 7 day free trial.
2. Choose Wufoo and then enter your Wufoo username and password.
3. Click Magi Metrics for Google Sheets to visit the Google Sheets add-on store.
4. Once installed, Magi Metrics will appear in all your Google Sheets documents under Add-ons > Magi Metrics > Start.
Here's a peek.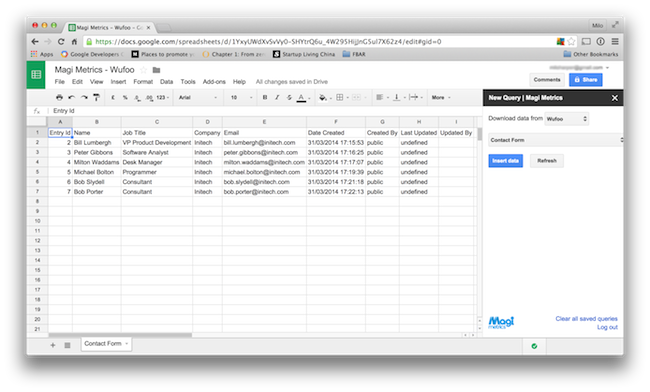 And that's all there is to it. Just select the Wufoo form you want from the list and hit Insert data. The next time you do it, you can just press Refresh to get the latest results from your Wufoo forms.
If you'd like some help, just contact us or visit our Support section. Happy downloading!
Milo Spencer-Harper is the founder of Magi Metrics
Ready to integrate with Wufoo? Click here to get started.