There are so many ways that you can get your form out there for people to see. We can even create a Facebook post with a link to your form all there for you so you don't have to do it yourself. Pretty nifty stuff, but what if you want to embed the form onto your Facebook page? You could try grabbing our embed code and chucking that in a post, but you'd soon find out that Facebook isn't really cool with that and it won't work. You have to take a different approach, which happens to be pretty easy to do. Let's go through how to embed your form into your Facebook page.
1. Install the Static HTML: iframe tabs app:
Don't worry, you won't get a static shock or frizzy hair when you do this. Just head over to this link and you'll be able to install the Static HTML: iframe tabs app. It'll look a bit like this:
You can choose the page that you'd like to embed your form on and that will add the app to the specific page. We'll come back to that in a jiffy.
2. Copy the embed code of your form:
Not sure how to that? No problem. Just click the Forms tab at the top of your page and then click the Share tab on your form. That will take you the Share section. Scroll down about halfway and you'll see the embed code. It'll look a bit like this: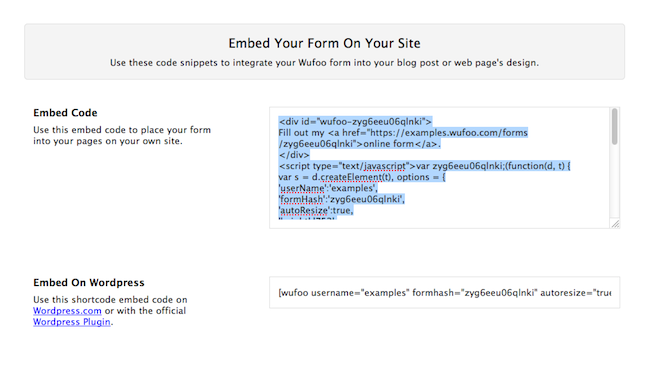 3. Paste that code into the Static HTML app:
Almost there. All you have to do now is go to your Facebook page. Once you're there, you'll see an app that says Welcome.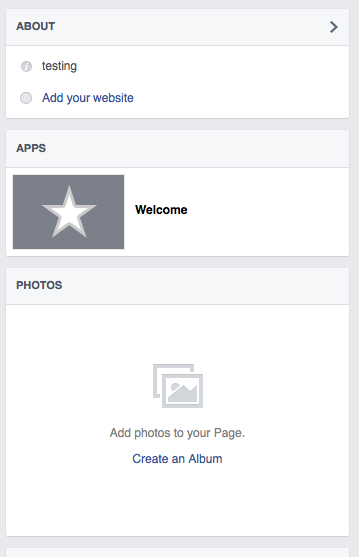 If you give that a click you'll open the app. Paste in that code that you just copied and click the Save & Publish tab at the top of the page. It will look a bit like this: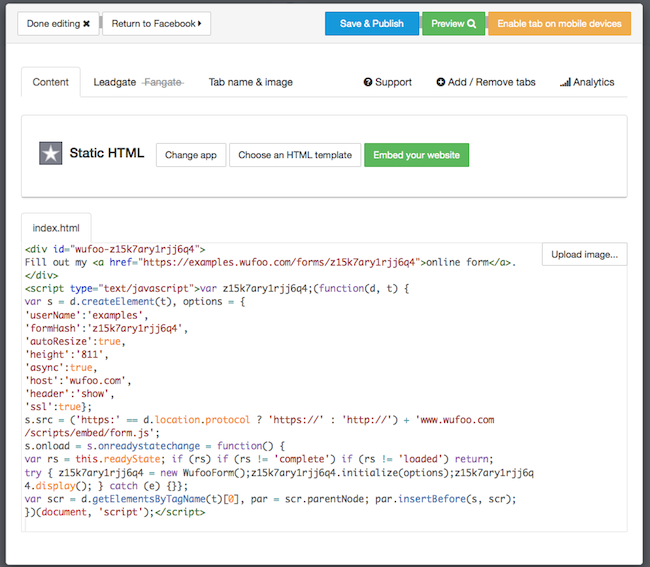 Now if you view your page, your form will be there ready to fill out. Pretty simple stuff that will allow you to embed your form directly into your Facebook page.
Enjoy it and as always, let us know if you have questions below!
Even more questions? Fear not. Check out our comprehensive Guides page—wisdom will be yours.