Our Review of a Busy 2017 and Some Great Plans for 2018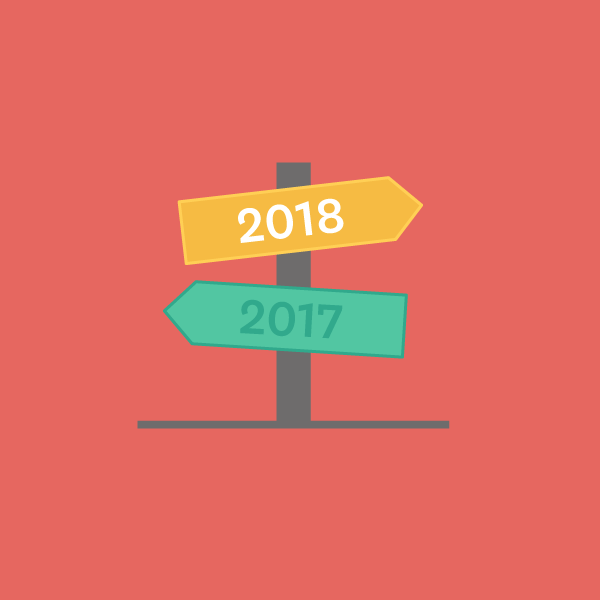 As this year comes to a close, we here at Team Wufoo wanted to reflect on the year that has been, and look forward to the year ahead. Most importantly, we want to thank you, our customers, for trusting us with your form needs and look forward to working with you in 2018.
Improving your form management
We introduced Pagination to help customers manage their forms and find what they are looking for quickly and easily.
Helping users fill out forms
Help your users help you with Placeholder text! Ya, I know. You can now add text in the input field that won't be collected as data. Why? It's there as a guide for your users so they know what sort of information to put in a field. Click here to find out more and in which fields you can use placeholder text.
Analytical power
You can now apply the power of Google Analytics to your Wufoo forms. Use the tracking code from your website and begin to understand all the ways your users access your forms.
An easy way to close forms
Customize a message when your forms close using the forms closed options. You can leave a message or redirect them to your website (or specific page). No more coding required!
Everyone loves bigger files!
We increased file size uploads to 25MB.
Creating beautiful forms on mobile
Wufoo now offers an enhanced mobile experience for managing your forms. And it's not just managing…: You can choose from hundreds of responsive templates to create the form you need, all while mobile!
Keeping track of your projects
Our updated Asana integration helps you and your teams track your work by linking your Wufoo form.
We want to hear your ideas
Feedback! A new feature designed to collect your ideas on where we can improve the product. Excited to say in just the month or so it's been out, we've gotten lots of exciting feedback and votes on what you, our customers want to see us deliver.
On the same page
And lastly, Status. It's minor, but we wanted to ensure everyone knew the status of the services on the site and if we were experiencing any issues. Feel free to head over there now and take a look as well as bookmark the page. Quick overview:
Forms and Administration: This is the main application as well as all your forms.

Mobile Admin: This is the mobile administration environment.

API v3: As you guessed it, this is the API service.

Notifications: Emails, emails, emails…
What's in store for 2018!?
We are already planning some exciting updates, including more payment integrations, updates to the UI, and a streamlined experience.
We also want to implement the great feedback you are giving us! So, please continue to suggest new features and improvements, and vote on the features and items that are top of mind for you.