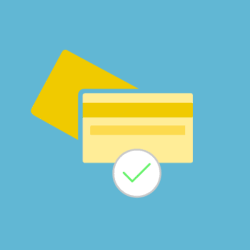 If you're still collecting checks and envelopes of wrinkly dollars from friends and family, you might be curious about how to automate the process with Wufoo. You may also be sniffing around Wufoo for event registrations and order forms, but you just don't know which payment processor to choose. Well, friends–this is the WuBlogPost for you!
On the Professional plan and higher, Wufoo offers a payment integration feature that allows you to redirect your users to submit their payment. The list of integrations can be pretty intimidating to consider, but here's the quick-and-easy breakdown:
For Simple Payments
Stripe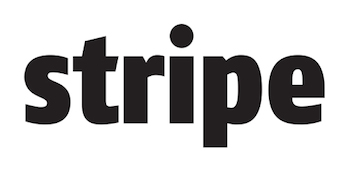 Stripe is super simple. Super super simple, in fact. They have a really easy, fixed-rate pricing model (2.9% + $0.30 per transaction in USD), and you can sign up right from the Wufoo Payment Settings page.
With Stripe, there's no requirement to have an extra merchant account. The money you collect will be deposited in your bank account on a rolling 7-day basis, so you're, like, always getting paid.
PayPal Standard

If you haven't heard of PayPal, you're likely living under a rock that blocks WiFi. PayPal has a simple pricing model too, and you won't need a separate merchant account. Plus, it's extremely easy to set up. Just try. In the time it took you to read that last sentence, we bet you're already gtg.
One neat perk to the PayPal integration is the option to set up recurring billing. If you've got an Us Weekly magazine subscription on offer, you can automatically debit your users' PayPal account every seven days, or charge 'em for four issues a month.
For Businessess
Braintree

Braintree is basically the Stripe for businesses – simple pricing (no monthly fee!) and simple sign-up. Unlike your Simple Payments solutions, you'll need a merchant account for handling the money side of things, but Braintree has bundled a merchant account into their standard pricing.
Check out the Braintree 101 to get a feel for things.
PayPal Website Payments Pro
If you've got lots of cash flow per month, and you're a business in the US, Canada, or stately Great Britain, Website Payments Pro is a solid solution for you. Unlike PayPal Standard, payment is all integrated with your Wufoo form, creating a really seamless ordering process.
The good news: you won't need a merchant account with WPP. In other news: you will need a Business or Premier account, which can take a day or two to set up. More details here.
PayPal Payflow Pro
If you're a business in the global market (aka not the US, not Canada, and not stately Great Britain), you'd be better off checking out Payflow Pro.
Payflow is gateway-only, meaning you will need a separate merchant account. It can take a few (to several) days to set up with Payflow, so it may only be worth it if you're bent on sticking with your own merchant. If you are, though – full steam ahead!
Authorize.net
If you're ever Googled "trusted payment provider for small businesses", Authorize.net should be ringing a few bells. You'll need a merchant account if you want to get paid, but Authorize.net has a directory of merchants for you to choose from.
If you're looking to accept payments through bank transfer, take note! Your form's integrated payment page can be enabled to accept eCheck payments with Authorize.net, and you'll be eReady to eRoll.
USA ePay
If I had to call USA ePay by any other name, it'd be "Old Reliable". USA ePay's been around since practically the dawn of the Internet – or at least the dawn of PCI compliance.
You'll need your own merchant account to get started. Whenever you're ready to go, you can sign up to use USA ePay as your payment gateway through a respectable list of resellers.
For Customer Management
Chargify
To put it simply, Chargify is your subscription management center. You can create a product and specify a subscription period, and users connecting to Chargify can submit their payment info for recurring payments through your chosen gateway.
Chargify is not a payment gateway or a merchant account, so you will need your own. The good news is that you can leverage Stripe (our favorite friend), Braintree, Authorize.net, PayPal, or any of their other partners to get that money.
Freshbooks
If you're looking less for "pay now", and more for "sign up and pay later", Freshbooks is your best bet. You can collect all the details needed to generate an invoice – no CC required – and let the customer pay up later on.
Payment can be collected online through PayPal (all flavors), Stripe, Authorize.net, Braintree, eWay, and a number of other payment providers. You can even weigh the benefits of your options (in even greater depth than this here blog post) on Freshbooks' site right here!
The Conclusion
And there you have it–little more sense to the dollars and cents. Of course, let us know below in the comments if you have any q's.