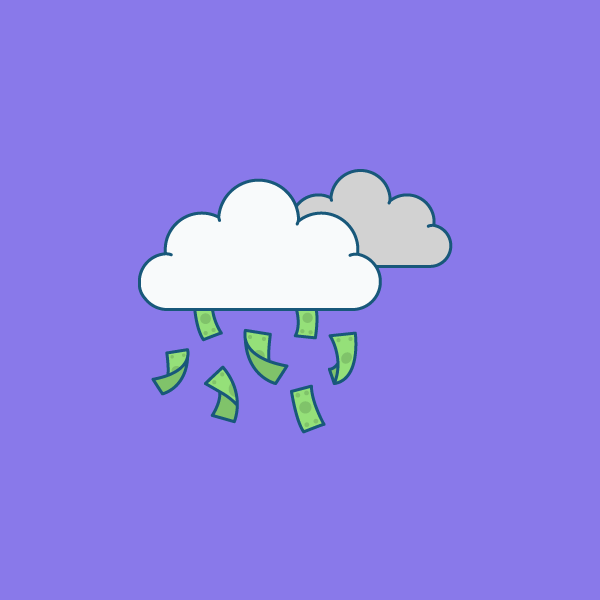 More than a whopping 2 billion people around the world shop online.
Some browse the web for clothes; others shop for electronics; and a few go online to buy "Emergency Beard Guards." Yes, it's a real thing.
Given the sky-high demand, your decision on how to collect payments online can make all the difference in your business's level of success.  
To help you gracefully land on the best approach, we'll dive into how to collect payments online using an order form. But before we do, let's talk a bit more about why order forms are your ticket to success.
A great online order form can be your money maker
An online order form is made up of fields that a buyer needs to complete before making a purchase online.
It should be your go-to when deciding how to collect payments online, because it lets buyers specify what they want, when they want it, and where they want it in a matter of clicks. And it does so while helping you collect orders and receive payments in an organized and automated way.
Once online order forms are your answer on how to collect payments online, it's worth paying close attention to their quality. Why? Because buyers aren't set in their ways. There's likely a variety of alternative products to the one they're buying out in the wild web, so if an online order form is giving them trouble, they'll simply move on to another site.
Just consider the fact that more than 3 out of every 4 consumers abandon their order. This means that even if consumers find what they want, a poorly designed form can be all it takes for them to leave without making a purchase.
Don't let your online order form stop you from closing sales. Instead, let it be a competitive advantage for your business. Here are 3 things can help:
1) Make your form feel pretty.
An online order form that doesn't look good can be as disinviting to fill as a long order form.
Part of building an online order form that looks sharp involves keeping it consistent with your brand. If the buyer goes on to an order form that looks totally different from your other web pages, they might think that they're in the wrong place or that there's something fishy going on. So add your brand's colors, font types, and logo. Taken together, these elements create an order form that's more inviting and looks legit.
With Wufoo, customizing the look and feel of your form is simple. 6 steps simple, to be exact. Learn how you can customize your order form with our Theme Designer by taking these easy steps.
2) Keep form takers from saying, "There's more?!"
Imagine an online order form that asks countless questions unrelated to the purchase. Think questions like:
"How did you find out about our business?"
Or…
"Who are you buying this for?"
Questions like these may be helpful for you but are a hassle for buyers. And adding just a few of them can lead to a form that's too long and stops even the most enthusiastic emergency beard guard buyers (or whatever you offer) from purchasing your products.
As a rule of thumb, only include fields that are essential to completing your purchase. Think fields like full name, billing address, and credit card information.
3) We'll lend a hand. Figuratively, of course.
As a form builder, there are a few questions you'll end up asking yourself, like:
"What fields should I use?"

"How should I order the fields?

"What title and description should I include to introduce the form?"
To help you land on the best answers for each question, you can visit our online order form templates. These templates cover a variety of industries and products/services to order. And if any one of them is close to matching your needs, you can go ahead and use it (you'll still be able to customize it afterwards)!
Collect payments like a well-oiled machine
Let's be real here. As a form creator, collecting money is the name of the game. If your form can't do that well, then it isn't performing well.
We make sure every Wufan aces their form's payment processing needs with our payment integrations. We've integrated with a whole bunch of 3rd-party payment applications, like Square and PayPal, so you can seamlessly collect payments on your forms.
Reviewing how to collect payments online may seem daunting, but an online order form can be all it takes. And by ensuring that yours is easy to complete and straightforward to follow, you'll be sure to close more sales in no time.