The real power of Wufoo lies in the information you capture. What if you could connect that data to the other tools in your arsenal?
By using Wufoo with Zapier, you can create automated workflows between Wufoo and 500+ complimentary apps, such as these: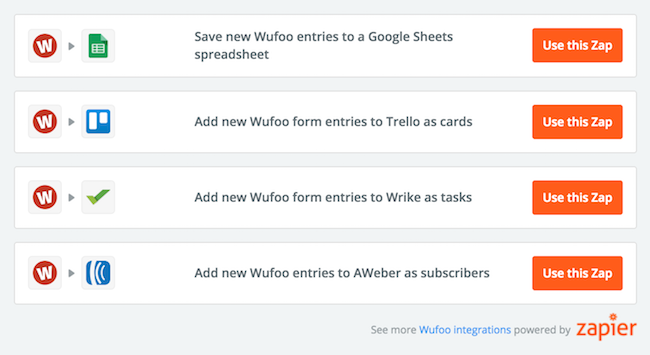 So instead of manually triggering an onboarding email sequence to a new lead, for example, a Zapier integration could automatically create a new MailChimp subscriber using data from your form and kick off an email sequence to your customer.
Here are a few ways Wufoo users rely on Zapier to automate their workflows and get even more done.
Capture Inbound Leads
If you're capturing leads through a Wufoo form on your website, you can create a Zap to automatically add that lead to your CRM as a contact once they submit the form. Home insulation company Alexander Watson relies on a Wufoo form to get essential client information to their CRM platform, Infusionsoft.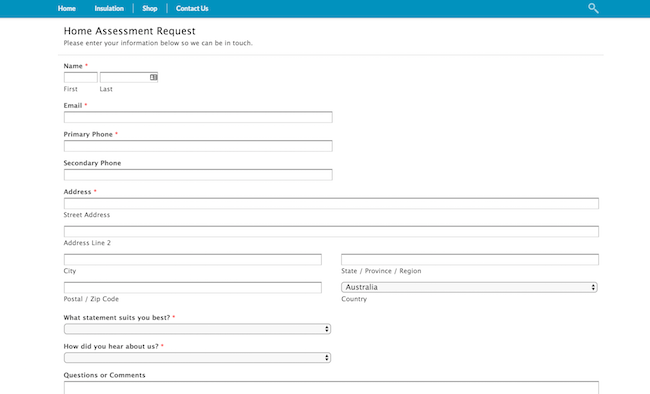 "This Zap means that our staff members no longer have to manually enter in client info, which eliminates a heap of data entry errors," insulation specialist Jeremy Watson says.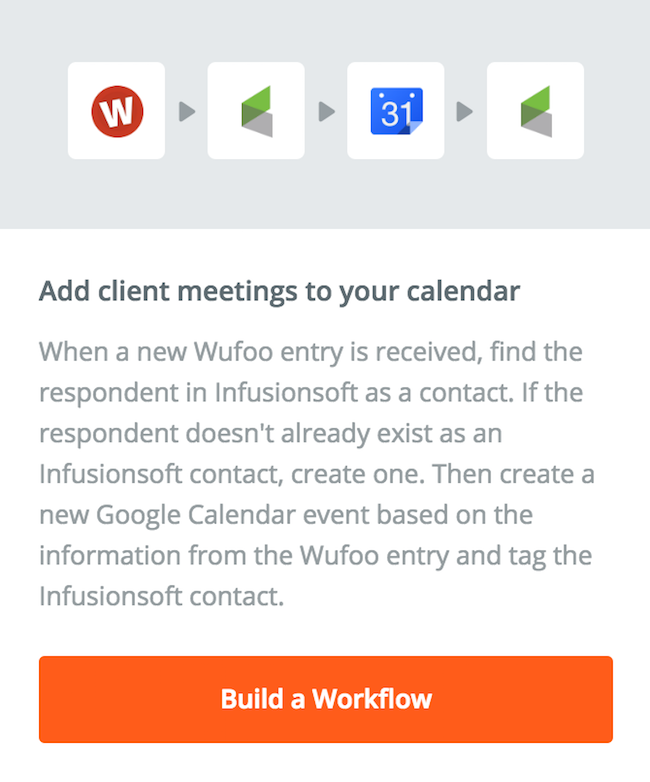 Close More Sales
Capturing lead information with Wufoo is a great way to quickly get customers into your pipeline so you can close more deals. Zapier can automatically add those form responses to your CRM.
For example, Steve Gumm, marketing executive at online postgraduate program Diploma MSc, uses Wufoo to capture leads online. A Zap connects Wufoo to Pipedrive and creates deals in Pipedrive, saving the team tons of time.

"The Zap is extremely valuable to us as it considerably saves us manual data entry," Gumm says. "Previously, we had one member of the team manually inputting data for the majority of their role. This process is no longer required, thanks to Zaps."
Fitness company Project Warrior uses a Zap to make sure action is taken on new client leads while they're still hot. New clients who sign up by filling out a Wufoo form have their initial consultation scheduled with a Zap.
"Once the client completes the application in Wufoo, Zapier creates the contact in Infusionsoft and applies a 'hot lead' tag to it," owner Kyle Genner says.

"The contact is then sent an SMS from TextLocal encouraging them to book a call to go over their application and sign up. If they don't book a call, they are then sent a series of follow-up emails via Infusionsoft.

All of these apps help to build our brand authority and automate what would otherwise be a very time-consuming and expensive process."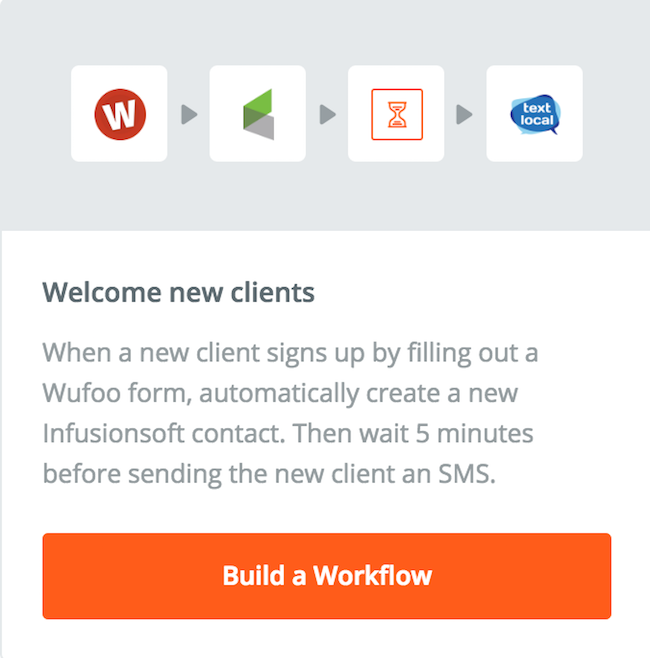 Encourage Repeat Customers
Once your leads turn into customers and buy your product, there's a new place to focus your team's efforts: Get those users set up with your offering and make sure they are happy with it. You can set up Zaps such as this one to help you manage that process, too:
For example, Morgan Oberg, tutor at adult education company Sensus, relies on Todoist to help him fulfill customer orders. Whenever a customer places an order via a Wufoo form, a Zap creates a Todoist task that reminds him to package and send the order. Plus, the Zap prints the shipping label via Google Cloud Print and updates the customer's information in email marketing tool MailChimp.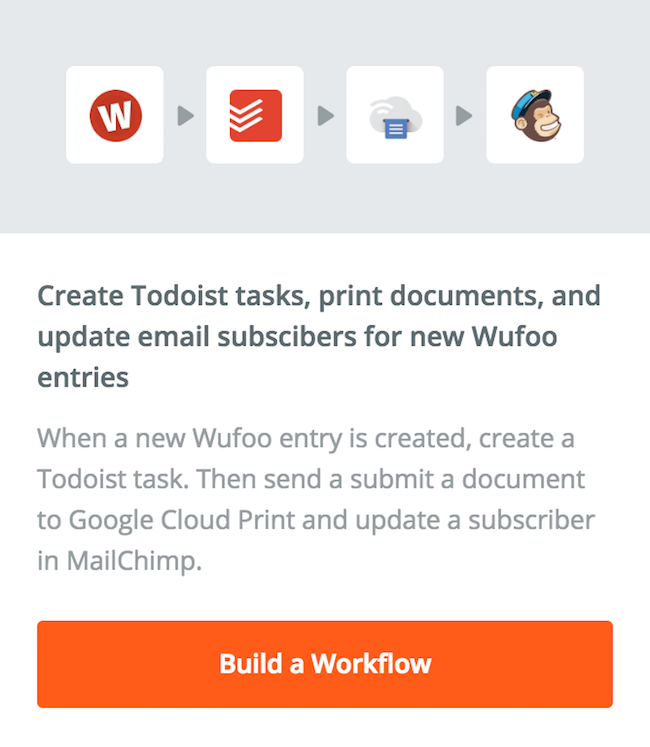 "When somebody makes an order, I have Zapier send the info to Todoist so I can remember what to do," Oberg says. "In order not to market things to my customers that they have already ordered, I send the order info to MailChimp."
It's easy to automate the tedious tasks in your workflow with Wufoo and Zapier. Zapier integrates with 500+ apps so you can spend your time on the tasks that matter most.
Do you use Wufoo and Zapier in a unique way that we didn't cover in this post? Share your secret sauce in the comments below!