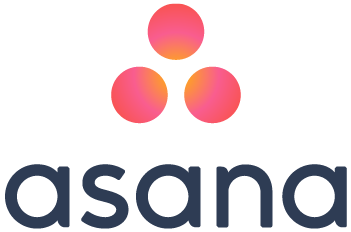 Exciting news for Wufoo users! Our friends at Asana have updated and improved their integration with Wufoo. Asana is the easiest way for teams to track their work—and get results. From tracking bugs, task assignments, applications, and more, this improved integration streamlines the process of collecting requests by linking Wufoo forms to Asana so you can keep track of each request—and make sure it gets done.
Wufoo online forms enable your co-workers, customers, and/or vendors to submit information, feedback, or requests in a standardized format. Since Wufoo forms are fully customizable, you can include essential fields for all of the key details you need to take action. You can even customize your web forms to make them look like an integrated part of your site experience. Wufoo can also direct where the responses go, so can get notified when you receive a submitted form and easily stay on top of things.
When you integrate Wufoo with Asana, responses from your online forms will automatically become tasks in the Asana project you specify. Setup is easy. To connect a Wufoo form to an Asana project, you only need to specify how you want Wufoo form fields to map to Asana task fields including: task name, assignee, due date, and followers.
Take it to the next level with an Asana Premium account which allows you to map form fields to custom fields on tasks to better understand and action the request or information. Why is this cool?  With an Asana Premium integration you can map form fields for priority, format, and team in your creative requests. This adds more context and increases project management efficiencies.  Check out Asana Premium Features to learn more.
So what use cases does this integration solve?
Bug Tracking – Wufoo makes it easy for any user to report bugs with all essential info and ensure your team can track and manage submitted bugs in Asana.
Bug Tracker

– build off this form template to collect required information including uploaded screenshots and/or files, and set up a bug tracking project in Asana to squash those annoying bugs.

Issue Tracking Form

– jumpstart your issue tracking with this template to collect issues and then use Asana to ensure visibility and track project progress.
Task Assignment and Tracking – With Wufoo and Asana, you can streamline the process for collecting work requests by making it easy for co-workers, agencies, partners, vendors and customers to give you the info you need to act.
Application tracking – Hiring is one of the most critical functions of any organization. Wufoo's employment application form enables you to capture the essential information and manage who gets notified while Asana helps you manage the interview and hiring workflow process.
Employment Application

– stay organized and quickly screen potential job candidates online before selecting the best and moving on to the all-important interview.
Visit Asana's helpful integration guide on how to set-up the Wufoo & Asana integration or check out their blog post about the exciting integration.