Do you have dozens, maybe hundreds, of forms? Have you been itching for a better way to keep them organized in your Form Manager? Well, itch no more. We've just released Labels and we think you're going to love it.
What are Labels?
Labels are a way to organize and filter your forms. In essence, they're a more flexible take on a foldering system.
With Labels, you can streamline your form management by assigning labels (yup, that's labels plural) to any given form. For example, you can label a form with two labels, like 'event registration' to organize all of your event registration forms, and also '2019' so you can filter down even further to just event registration forms from 2019.
How do Labels help you?
Labels make it incredibly easy to organize and filter forms so that you can find the right ones faster than ever, even if you don't remember their exact name(s).
Using the previous example, let's say that you want to find a form for a summer soiree your team put on in 2017. If you label your event forms, along with the year they were hosted in, and whether it was an internal or external event, you can just filter by event registration, 2017, internal. You'll see only the forms that have those labels assigned appear in the Form Manager.
How to create labels
In typical Wufoo fashion, we've made sure that using Labels is easy and intuitive. First, let's look at how to create a new label. You can do this in one of two ways:
Click on the

+ FILTER

button

Click on the gear icon on the far right side of the search bar.
Click on New Label on the bottom of the menu.
Create your new label and either press the Enter key to save, or click on the checkmark.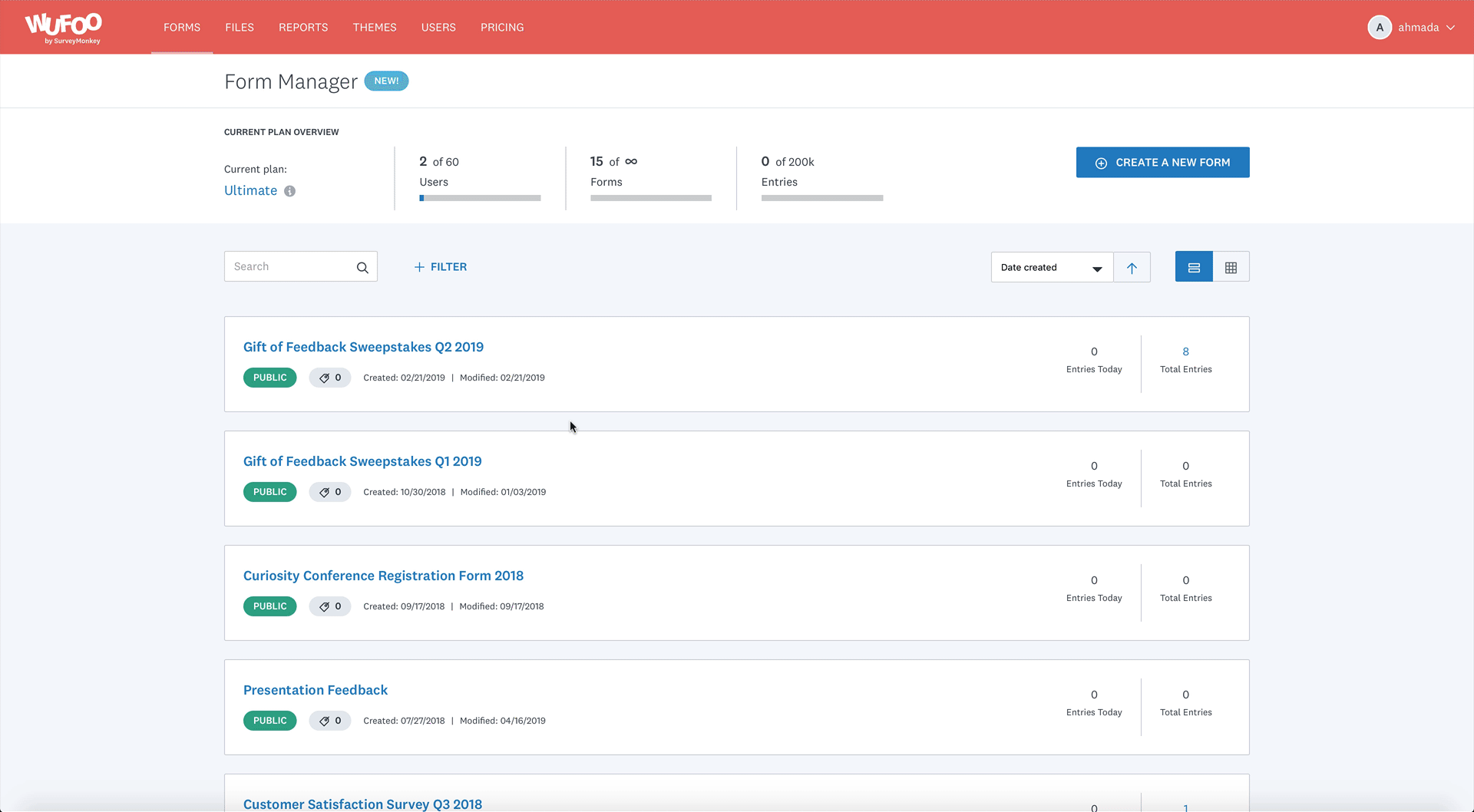 Alternatively, click on the little icon that looks like a tag underneath the form you wish to add a label to.

Click View Labels
Click on the NEW LABEL button at the bottom of the menu.
Create your new label and either press Enter key to save, or click on the checkmark.
Click Apply to create and assign the new label.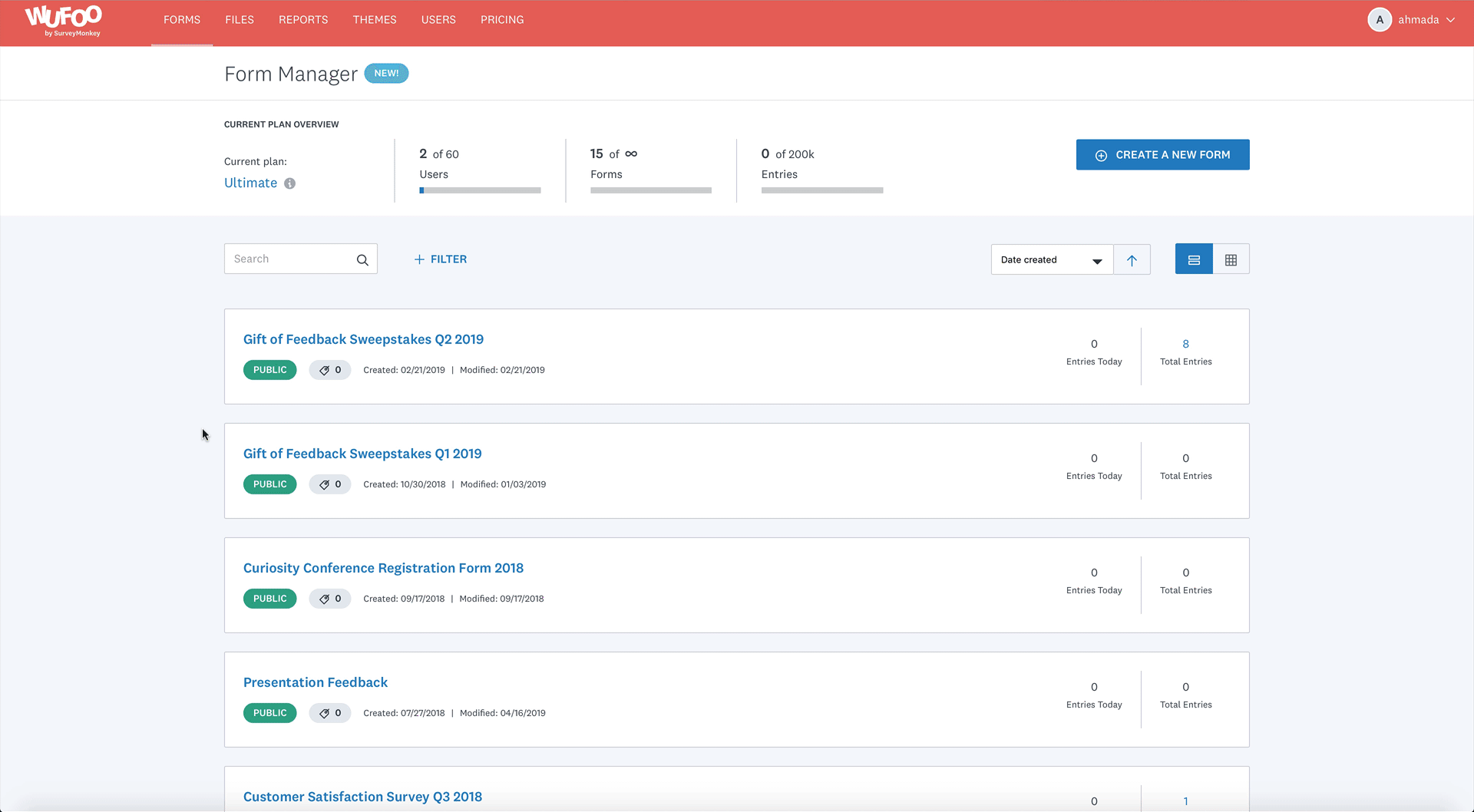 How to assign labels
Now that you have created some labels that you'd like to use, we can begin assigning them to forms.
Click on the tag icon below the form you want to assign a label to.

Click on

View Labels

.

Select the labels you wish to assign to the form. There's no limit to the number of labels you can assign to a form.

Click Apply and you're all set.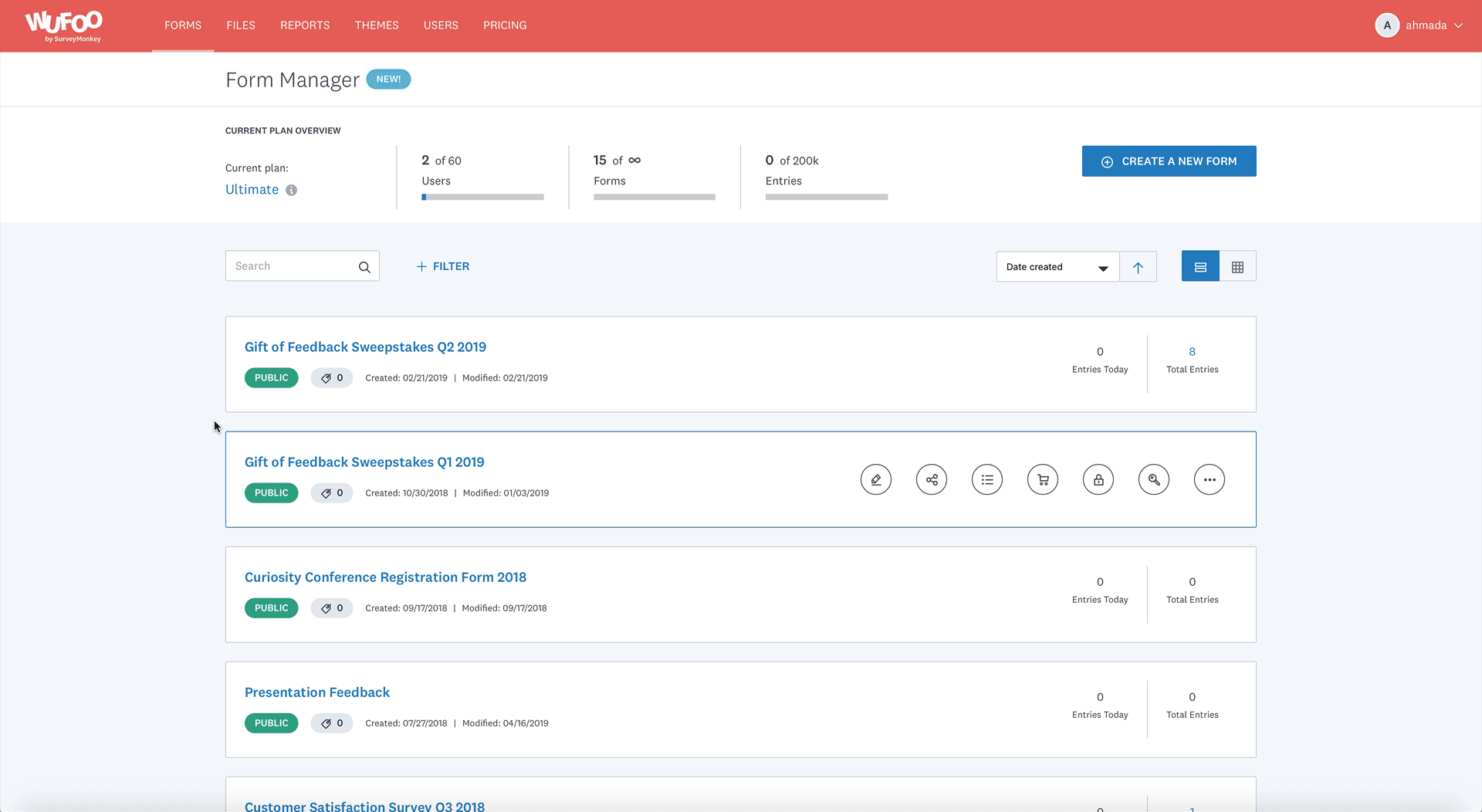 You can also save time by assigning labels to forms in bulk! To bulk edit:
Switch over to the Grid view.

Select all the forms you wish to add a label to.

Click on the tag icon in the menu that appears at the bottom. You'll see a little menu appear at the bottom of your screen; click on the tag icon and voila! You can now add labels to multiple forms at once.
How to filter by labels
Looks like you've got some new labels created and assigned to some forms. Now is where the fun happens. You can filter your forms using up to 5 labels. We'll only show you the forms that match all of your filters, making it easy for you to narrow down your long list of forms.
To add filters, just click on +Label and start adding the labels you want to filter by.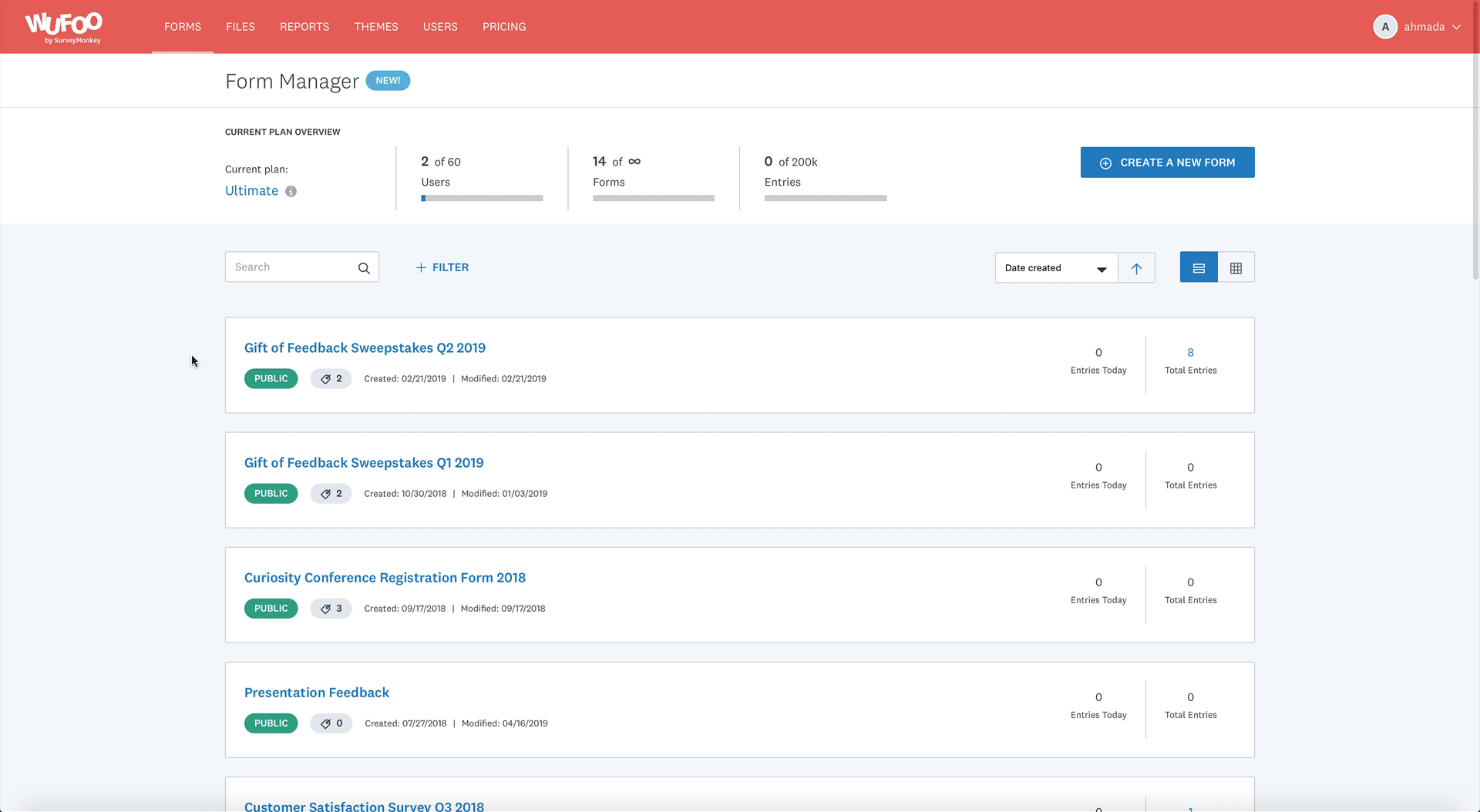 Important things to keep in mind
You'll need to

opt into the new experience

to have access to Labels.

Only users who have permission to create new forms can create or delete Labels.

To assign or remove a Label from a form, you need edit rights to the form.

Everyone can filter by Labels.
That's it for now! We hope that Labels will make your form management experience even better. As always, let us know what you think by leaving a comment below, or use the Feedback tool when you're logged into Wufoo.