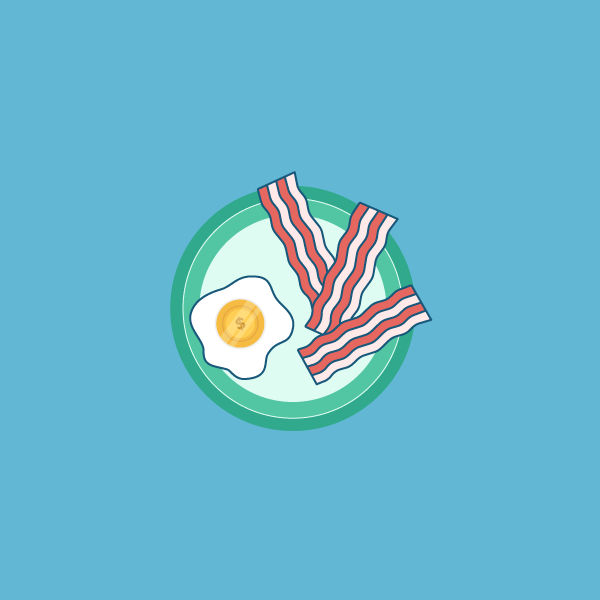 As a Wufan, you know how to use a webform. But even the best form builders can forget all the ways to use them.
Never fear, Wufoo is here!
We've taken a look at all the ways Wufans use forms and found 3 use cases that consistently help form builders collect more leads and moola.
We'll review each approach in this article. And if any strike your fancy, you'll find templates straight from our form gallery to help you build your own.
So let's get this party started!
1. Use a webform to capture sales leads.
Building a pipeline of prospects isn't easy. Depending on your product and industry, you might have to host webinars, attend trade shows, and create fancy marketing content—all to get your target market's attention.
Don't let your hard work go to waste! Get the most out of each initiative by collecting their information with a webform.
Planning an upcoming webinar? Create a webform that helps prospects sign up so they can tune in.
Is your product demo ready for the upcoming trade show? Send attendees a webform so they can schedule a personalized demo in advance.
And are you jazzed about your new e-Book? Get readers to fill out a form before they enjoy it.
That's right, secure web forms are the real deal for collecting prospect's information. Especially if you integrate your form builder with your customer relationship management (CRM) tool.
Why? We'll let a Wufoo user explain:  
"We are able to use Wufoo forms that automatically update and create new contacts and information into our CRM, salesforce."
Fresh leads for sales to pull from, automatically? Not a bad deal!
But what, exactly, should you ask in your webform? You'll want to get a sense of who the prospect is and what they do in order to know whether they're right for your product or service. This means you'll want to include fields that ask prospects' for their job title, employer, and contact information. To get even more ideas on what fields to use, check out our Sales Lead Form.
Now off to the next top use case, event registration.
2. Register attendees for your next event.
Gearing up for an event? To ensure it's a hit, there are a few things you'll generally want to track. Like the expected number of attendees, who's paid, and what attendees hope to learn.
However, you'll also want to customize your webform depending on the activities you offer in and outside of the event.
Do you plan on offering food? Get people's orders and dietary requirements in advance. Holding different presentations at the same time? Let people sign up for them on a first come, first served basis. Offering different transportation options to and from the event? Ask people which commute option they'd like to take.
Getting people signed up and ready for your event might seem overwhelming, but it's well worth the effort. A Wufoo user explains why:
Wufoo "can be a cost effective and efficient way of collecting registration information and funds."
Cost effective AND efficient? Looks like your event prep won't be so scary after all! And did you catch that last bit about collecting funds? Thanks to our integrations with several 3rd-party payment apps, you can receive payments directly from your form!
If you need inspiration for building your form, look no further than our Event Registration Form.  
Finally…let's talk about using webforms for managing orders.
3. Manage orders with your webform.
It's easy to mix-up orders up if you don't have the right systems in place for managing them.
Webforms are a key ingredient to cooking up an effective and organized system.
They can help you differentiate between orders, know when each was submitted, and go back and understand how long it took to follow through with a particular order.
But don't take our word for it. Take it away, Wufan!
"We use Wufoo forms to manage our incoming orders for services, it is very beneficial that each submission is sequentially numbered. This allow us to easily track and process orders through our CRM."
So let the order process run smoothly with forms. And if you're hungry for extra time savings, integrate our form builder with your order management tool.
When building the form, include the classic personal information fields, but also add fields with predefined values that are specific to your products and services. To get an idea of what yours can look like, check out our Online Order Form.
When it comes to engaging with prospects and customers, there's a whole lot online forms can do for you. So take any of these use case ideas to build the webforms you need. Perhaps, Wufan, you'll end up leaving us with a great quote that'll help other form builders.