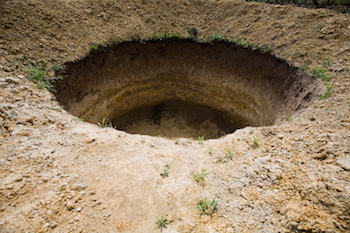 Ever have someone nudge you and whisper–Psst, Buddy. You can do better. Well, pretend that's us. We're here to help you do better. And specifically here in form land today, we're going to talk about embedding forms. What pitfalls to avoid well, falling into, and we'll share tips on how to make sure you're embedding those forms like a real pro.
3 Pits. Don't Fall Into 'Em.
1. If you're already using a certain background image or texture on your own website, chances are you'll want your form's background to match. But sometimes aligning images and copying color codes can be a hassle. No worries. To make the whole process go a lot smoother, we automatically make form backgrounds transparent when they're embedded with one of our provided codes. That way, any existing background you have set on your website will "show through" and your form will blend right in.
2. We're going to make a wild guess here and assume that you probably already have your own logo or banner added to your website. And we're also assuming that you don't necessarily want the Wufoo logo that's automatically included at the top of your form's theme (it's ok, we don't hold it against you). If you do want to add an extra logo to the top of your form, you can always add something directly to your page, above where the form is embedded.
3. A Wufoo form also has some standard borders around it to give it a little more definition when viewed on its own. Of course, if you're embedding the form into an existing page, you're probably using a sidebar, or some other containing element. Rather than having two sets of conflicting borders, and needing to do a ton of CSS tweaking to get them both to play nicely, we make it easy by leaving out our border. The good news is that this lets you control all the border styling from the CSS on your own page.
And there you have it. In just 3 quick steps, you're on your way to pro status when embedding forms. And remember, we're always here to help you do better. Don't forget to check out our handy Guides for even more expert tips like these. Form on, friends.