Doing everything manually by hand is hard and can take up a ton of time. Of course you know that though since you're already using Wufoo to make running your business a breeze and save time. But, just in case…if you're indeed still following up with leads by hand, manually tracking to whom you've sent an email to and when you did so, you might be interested in our latest integration–LeadMachine.
LeadMachine allows you to setup automated email response flows. If a potential customer fills out your contact form, it'll automatically trigger automated emails you've setup within LeadMachine so you don't have to do it yourself! We'll get Dan Dobos from LeadMachine to take it from here.
## The Wufoo/LeadMachine integration grows your business by automatically following up with everyone who fills in your Wufoo form
You've created an awesome Wufoo form. It was easy. It's beautiful and it just works. You're happy. People start filling in your form. You capture their details. But then what?
What if in just a few clicks you could have these same people receiving a series of emails educating them about your industry, and positioning yourself as the ultimate solution?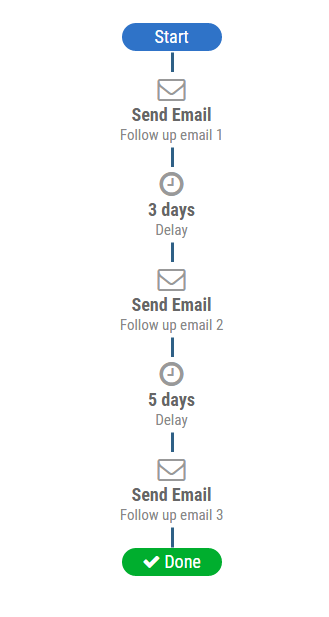 What if you could also get notified if they click a link in these emails so that you can call those hot prospects and bring in some sales? And if they don't click a link in your emails, perhaps you might want to wait a bit and then send them a different series of emails to ensure that they are consuming your content.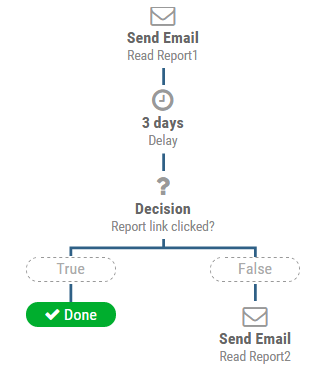 ### Automate your seminar/webinar follow-up emails
How about if you run a seminar or webinar? You can use Wufoo to have people register for the seminar and then automatically send email reminders prior to the seminar to ensure that they show up. Set it up once and it's done forever.
### Recommend new products after someone purchases through a Wufoo payment form
Maybe you sell a product online. Wufoo can take the payment via a payment form. Then LeadMachine can store all the purchases for your customers and send appropriate emails that recommend new products based on their purchases.
### Create a task to follow-up all Contact Us form submissions
Or perhaps you have a simple Contact Us form. You can automatically create a task in LeadMachine to ensure that every Contact Us enquiry is followed up within, say 2 days, and then see all overdue tasks in LeadMachine.
### Take surveys to the next level of personalization
Or maybe you want to get fancy and survey people using a series of multiple choice questions. Then, you send a hyper-personalized email so that each paragraphs of the email varies based on the response to the questions. This can be used to create customized reports on auto-pilot.
Use Wufoo to create beautiful forms that deliver you contacts, and then follow up with them on LeadMachine.
## To Use This Integration
To set up this integration literally only takes minutes.
1. Head over to LeadMachine.com and get a free trial account
2. Click on the 'Forms' section and then enter your Wufoo Account Name and Wufoo API Key.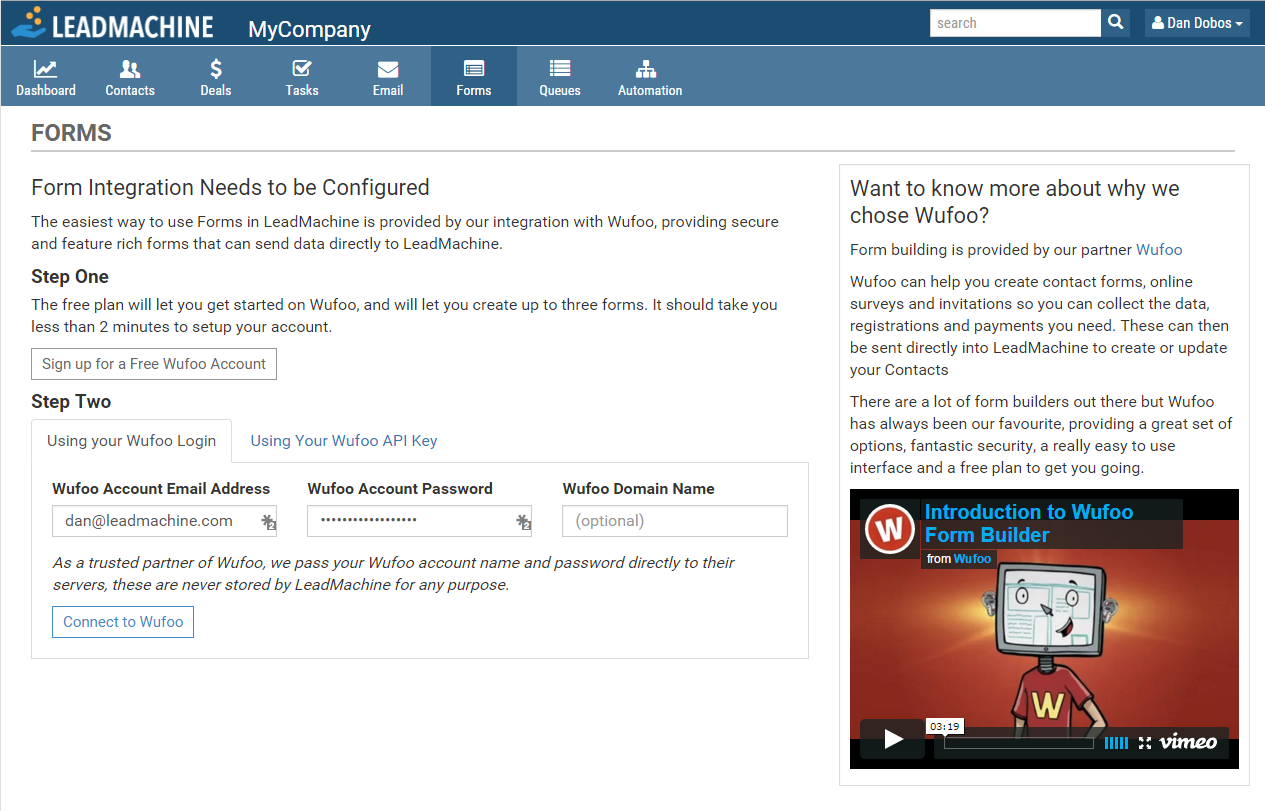 3. Decide whether the form should create a new Contact in LeadMachine or update a Contact.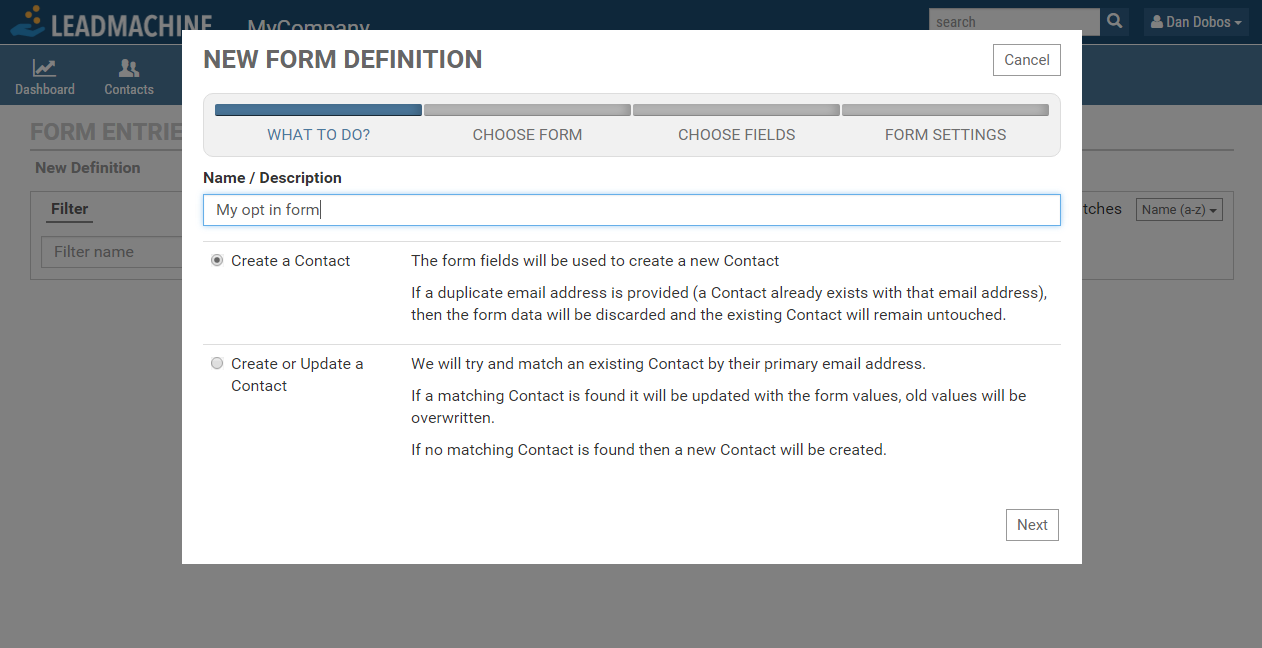 4. Select your Wufoo form.



5. Match fields from Wufoo to LeadMachine.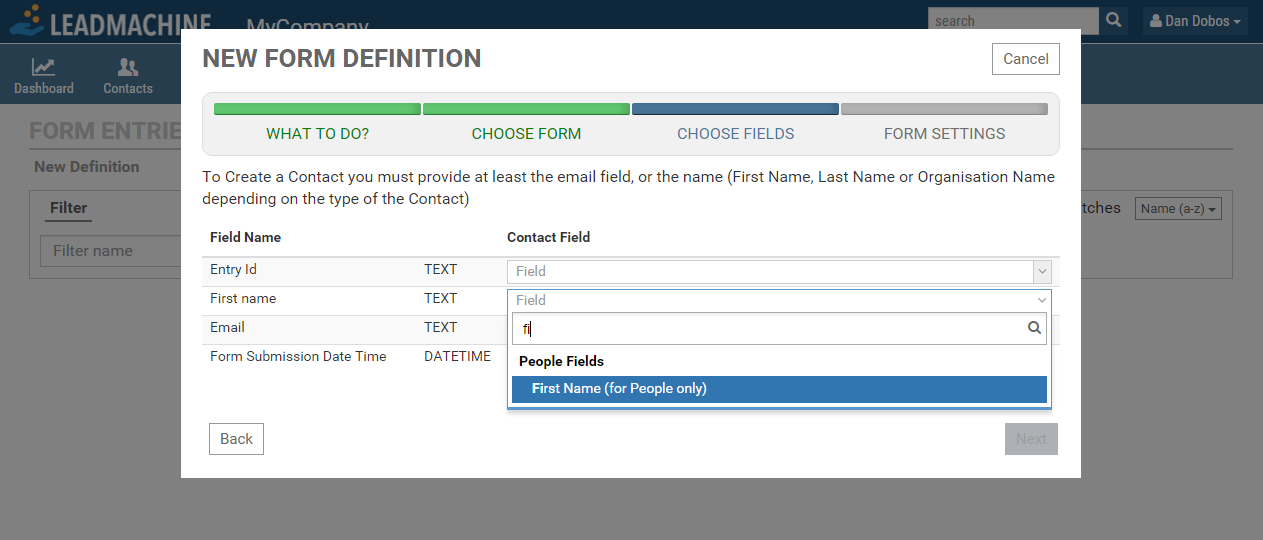 6. Tag the people from the form, and then you may wish to assign them to someone.


Now when someone fills in a form in Wufoo, the data will automatically be added to LeadMachine, tagged appropriately, and assigned to the right person–that's all there is to it.
Awesome shoutout to the Dan Dobos and the crew at LeadMachine for such a fantastic integration with Wufoo! Got comments or notes? Go for it below.