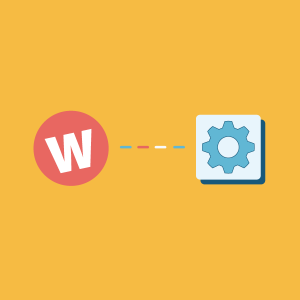 Here at Wufoo, we always say that teamwork makes the form work!
We're not just talking about the colleagues, friends, and family you collaborate with on your forms. We're also referring to the tools you use with Wufoo to help you collect more responses and use them in the ways you'd like. 
Now, with the release of our new Zapier experience—which allows you to connect Wufoo to more than 1500 apps—, the skies the limit in how you use your form data! 
Note:
Zapier
is an online automation tool that integrates apps so you can automate tasks.
So what kinda apps has Wufoo befriended? And how can they help you meet your #formgoals? To answer these questions, we've broken down our partners in crime by 7 categories. Let's look at each:
1. Wufoo + your customer relationship management (CRM) tool
With Zapier, the roster of heavy-hitting CRM platforms we integrate with instantly expanded. The list now includes Salesforce, Hubspot, Pipedrive, Zoho CRM, and Agile CRM, among others. 
When you use Zapier to connect them to Wufoo, you can automatically: 
Create a new contact or lead, or update an existing one in your CRM following a form submission.

Add cases in your CRM tool based on the form responses.

Set up tasks in your CRM tool based on the form responses.
2. Wufoo + your email tool 
Whatever type of email program you run, Wufoo can help it run more smoothly.
Pair Wufoo with platforms like Gmail, MailChimp, Constant Contact, or ActiveCampaign, and you'll be able to:
Use form entries to instantly add new email subscribers.

Unsubscribe individuals from your mailing list with a form. 

Automatically send an email to someone who fills out your form.
3. Wufoo + your file storage tool
You can easily collect and organize the info you need by integrating Wufoo with your file storage tool. Leverage Wufoo with tools like DropBox, Box, or Google Drive to:
Create a new text file from a form entry and place it in a folder.  

Add a document uploaded from a form to a specific folder—giving each team member immediate access to those files or documents.

Generate a new folder from a form entry.
4. Wufoo + your website-building tool
Wufoo can help you build a more dynamic, engaging site. Integrate us with platforms like WordPress, Squarespace, or Shopify to seamlessly: 
Collect leads from

embedded forms

.

Build new pages for every entry you receive.

Update existing pages based off form responses.
5. Wufoo + your project management tool
Work faster and smarter by pairing us with your project management platform—from Asana to Trello to Jira software. When a form entry comes in, you can then automatically:
Create new tasks or issues.

Generate new projects.

Add a new Trello card.
6. Wufoo + your calendar tool
Keep you calendar busy and up-to-date by connecting us with platforms like Google Calendar, Calendly, or ScheduleOnce. You can then immediately: 
Create calendar events based off the form responses.

Produce a form entry from any scheduled appointment.
7. Wufoo + your spreadsheet tool
Analyze your responses in a way that meets your needs and wants by syncing up Wufoo with your favorite spreadsheet tool—whether that's Google Sheets, Zoho Sheet, or Microsoft Excel.  
You'll be able to instantly:
Transfer form responses to a sheet.

Put each entry in its own row.
This, my Wufriends, is just a small share of the platforms we now seamlessly integrate with thanks to Zapier. For a closer look at the different integrations, feel free to search around on this page. And finally, don't forget about our tried and true native integrations. 
Moral of the story: Whatever tools you use for your personal or professional life, Wufoo can make them work harder for you!