Earlier this year, we sent out a survey to our customers in order to better understand the value users receive from integrating their Wufoo forms with other tools. We view integrations as a key mechanism for users to do more with the data they collect from forms and to automate various workflows, and it was inspiring to read all of the great responses that came in.
One thing that really popped out from the survey was that 75 percent of our users said that integrations are either 'very important' or 'absolutely critical' to running their businesses. To us at Wufoo, this, in addition to some of the written feedback, reinforced the notion that there is plenty of runway to improve the integration experience for our customers, and that's exactly what we're aiming to do with this first phase of our new Zapier experience.
Starting from the top: What is Zapier?
Zapier is an easy (like, really easy) way to integrate software. With Zapier, you can connect your Wufoo forms to 1,500+ other apps, in just minutes and without writing any code. It's a pretty amazing way to instantly connect Wufoo with the other tools you use, allowing for easy extension of the data you collect every day.
How does this help you?
I've gotta say, it's pretty rare that I meet someone who's passionate about manual data entry. It's even more rare that I meet someone who isn't interested in freeing up more of their time. Well, for Wufoo users, integrations are a way to reduce tedious data entry and free up time, all while accomplishing more. And now we're making it even easier to integrate your forms with the tools you love, including Google Sheets, ActiveCampaign, Trello, Slack, Pipedrive, Zendesk, and hundreds more. 
Do you want to add people to a mailing list each time a form is submitted? There are integrations for that. Do you want to automatically add form data to a spreadsheet? No problem. Want to create a new lead in your CRM whenever someone fills out a contact form? Easy. Or maybe you want to add file attachments received from your form to a Google Drive folder that's accessible by your team. Whatever the need, there's a good chance you can accomplish it using Wufoo & Zapier together. 
With Zapier, we're able to offer even more integrations with the most popular business and productivity tools, and this new experience makes setting up & managing integrations even easier, faster, and more effective.
How to use the new experience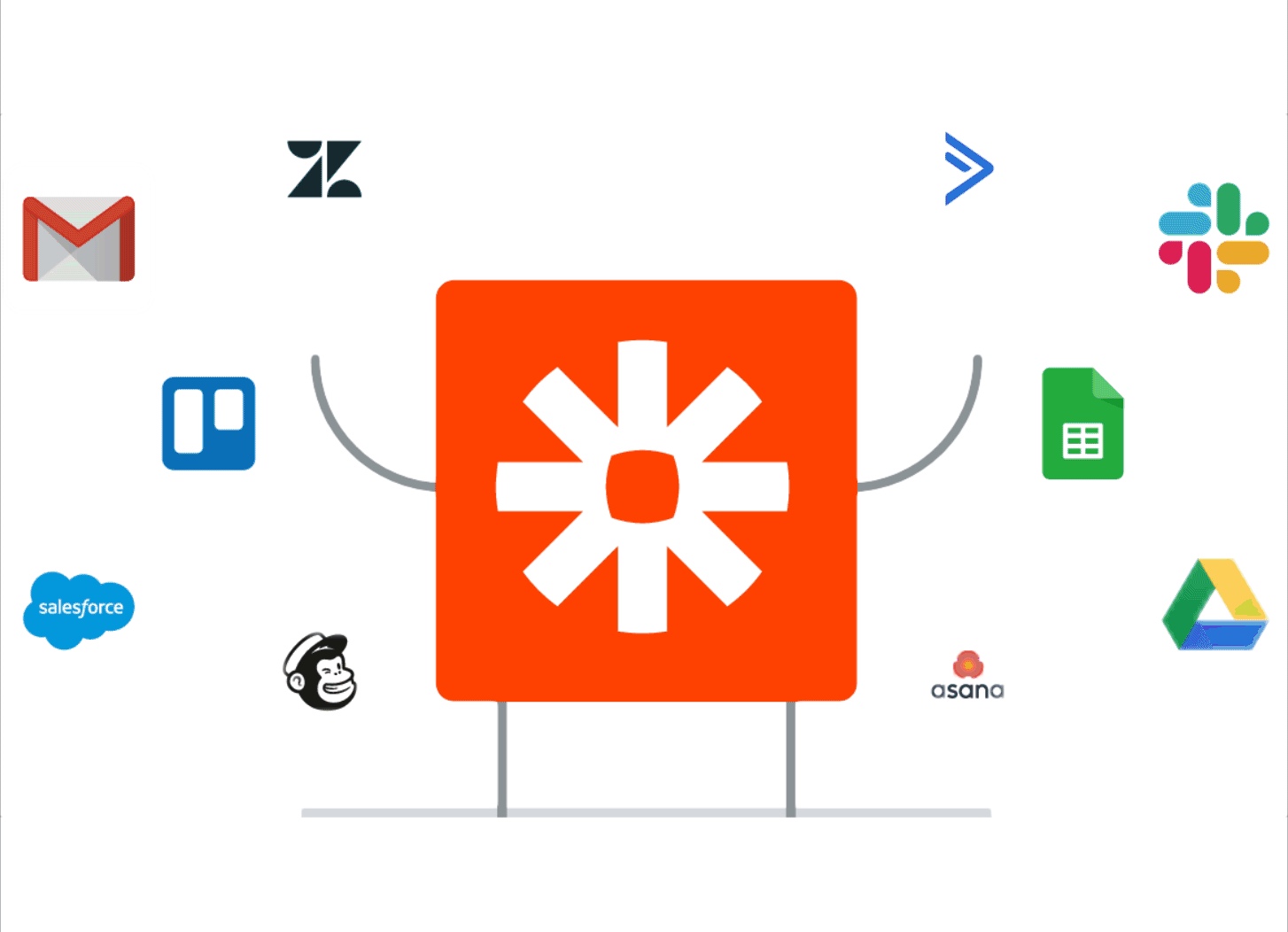 Using the new Zapier integration is easy.
Log in to your Wufoo account.

In the Form Manager, find the form you'd like to add an integration to.

Click on the

(•••)

button underneath the

More

column. (Note: if you're using the legacy experience, instead of the

(•••)

button, you'll want to click on

Edit

).

From the dropdown menu that appears, click on

Integrations.

You'll now see a new option for Zapier!

Click on

Add Zap

to display the list of popular integrations.

Select one of the Zaps from the list, or to see all integrations, click on the

Wufoo

link below where it says

See more Wufoo integrations powered by Zapier.

You'll now be prompted to login or create an account with Zapier before completing the integration. 
Once you add one or more Zaps, you'll see a list of all of the Zapier integrations you're using with that form, as well as the option to rename the Zap, making it easy to manage your integration workflows.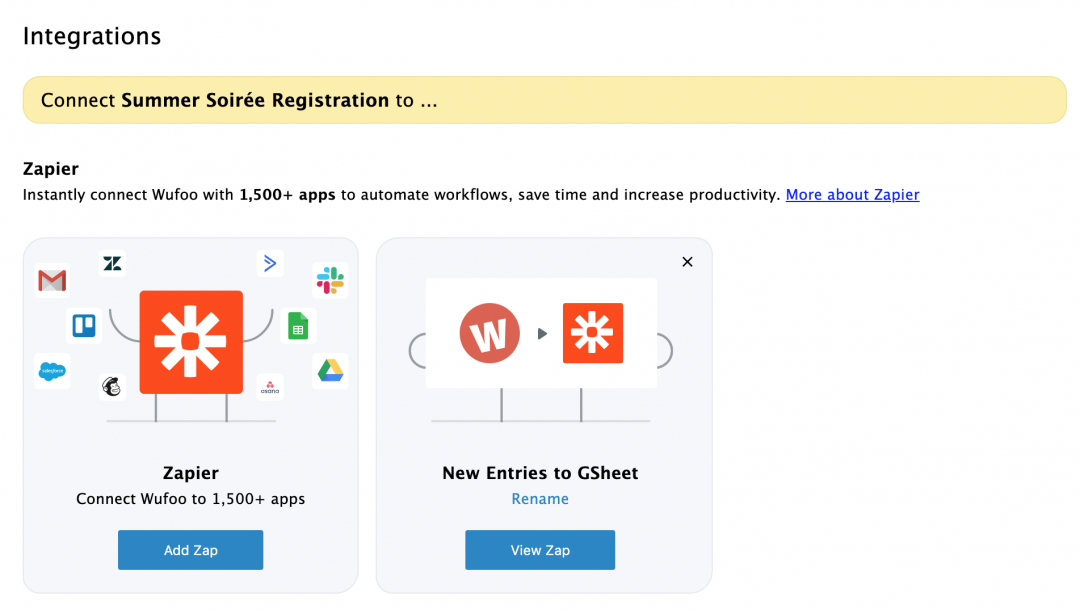 A couple of things to note:
Wufoo integrations, including Zapier, are only available on Starter plans and above.

Zapier offers a range of plans, including a free plan for basic needs. You can sign up for a free account here.
We hope you enjoy the new Zapier integration experience. Drop us a comment below and let us know what you think!