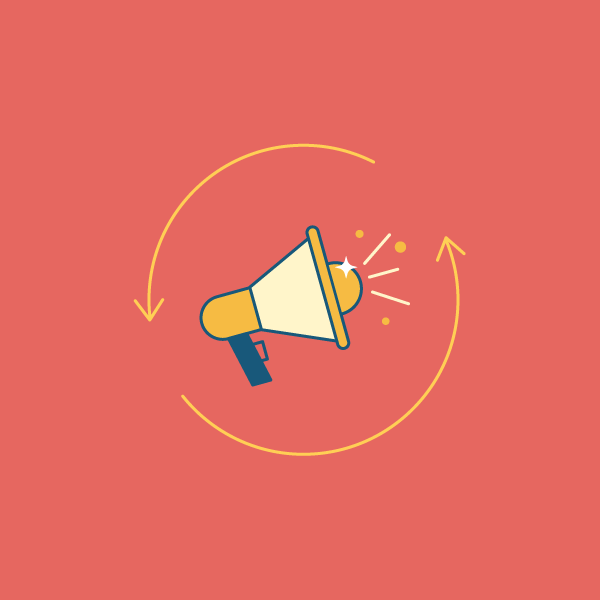 Your customers' and prospects' attention is hard to come by.
Think about it this way: The average decision maker receives 3,000 messages per day. So, unless they've got some sneaky super powers, they won't get around to reading all of their messages.
To effectively compete for your target audience's attention, you can use marketing automation—a software that allows you to automate your day-to-day marketing activities so that you can operate more efficiently and effectively in your job.
But how does marketing automation work? How, exactly, does it help? And where do online forms (you saw this coming, right?) fit into the marketing automation process?
As part two of our workflow automation series, we'll unpack the answers to each of these questions.
Psst! In case you missed it, check out the first part of our series, which highlights the high-level benefits of using workflow automation.
Ready? Let's dig in!
Marketing automation overview
The places that marketers interact with customers and prospects is ever-expanding—just look at all the social channels that have sprung up over the years! When you couple this with a sizeable target audience, the idea of personalizing your communications across channels seems all but impossible.
Where there's a will, there's a way!
A marketing automation tool allows you to automatically deliver the right content to the right person at the right time. How, you ask? Based on criteria you set, leads are profiled and scored by your marketing automation tool. It then automates relevant nurture programs for each lead, based their profile and score.
Wufans, we'll admit that there's a whole lot more to marketing automation. We could probably write a whole article about the ins and outs of how it works, but for now, we'll keep it simple and give you some inspiration on how you can construct your own lightweight marketing automation solution at a fraction of the cost.
The benefits of using marketing automation
Automating your marketing activities doesn't just sound great, it works great! Here's a whole laundry list of benefits that it offers your team:
It allows you to deliver valuable content.

By accounting for people's behavior and background, the content in your messages is more likely to be valuable. This will be well received by decision makers, as

97% of business-to-business buyers

want prescriptive content that aligns with their needs.

It provides timely outreach.

Your marketing automation tool likely tracks

when

someone did something. It can use that information to trigger specific touchpoints at the most opportune moments—resulting in touchpoints that are all the more helpful to your audience and allows you to further nurture the engagement, effectively.

It's a scalable solution.

No matter if your company has 10 employees or 10,000, your marketing automation tool can work the same and cost you little extra effort.

It lets you optimize your campaigns.

With insights on how specific campaigns and even individual messages are performing, you can adjust your content and outreach strategy to better meet your audience's needs.

It gives your team more time to pursue other activities.

Eliminating manual tasks allow your marketing team a chance to focus on other important initiatives, like improving your brand's messaging and content.  

It gives your sales team more quality leads.

Nurturing prospects in a streamlined, organized way, allows you to pass on more informed and qualified leads to your sales team.
These benefits lead to significant overall improvements for both your sales and marketing teams. For example, marketing automation increases sales' productivity by roughly 15%. And it reduces the average marketing department's overhead costs by approximately 12%.
How forms fit into the marketing automation equation
Forms are essential to your marketing automation efforts. Forms can…
Capture prospects to put into your marketing campaigns

Help you better determine which campaign to put each prospect in

Assist in determining which prospects to disqualify and which to prioritize selling to

Allow you to improve the quality of your content over time
To help illustrate when to use forms in your marketing automation, let's walk through 3 common scenarios:
Scenario A: You're offering valuable information.
As part of your lead nurture efforts, you're ready to send prospects an email that includes a juicy piece of content (think webinar or an eguide). Before you let your audience read/watch it, have them complete a form! This lets you capture information that you can then use to guide future marketing and/or sales outreach.
For ideas on what fields to include and how to present your form, check out our registration form templates.
Scenario B: You're organizing a big event.
Hosting a major conference? Inviting over a few customers for a lunch and learn at your office? Whatever the occasion, include a form in your invite campaign that helps attendees register as well as tell you what they're hoping to learn at the event.
Check out this event planning template before building your own!
Scenario C: You're running a special offer.
Say you want to offer certain prospects a free trial. Before you let them access it, give them a form that asks for more information about them and their business. That way, once the trial ends, your marketing and sales teams have information on hand that can effectively persuade those users into becoming paying customers.
One of the best parts about using forms in your marketing activities is that you can treat them as the building block for creating an inexpensive, lightweight marketing automation system. You'd just need to integrate your good 'ol form-builder, Wufoo, with your email tool and customer relationship management (CRM) platform. To learn more about these integrations and how the automation can play out, read our article, "Automate your marketing with Wufoo and friends."
Winning over your target audience involves delivering compelling and relevant messages to each individual—at scale. Marketing automation can help solve this challenge, allowing marketers to be more effective in their efforts and your organization to ultimately grow. And hey, if you want your marketing campaigns to drive more value to your team, make sure you're consistently capturing key information using forms.