Our fancy Wufoo spotlight's shining bright today on Bizness Apps–a do-it-yourself app-maker platform for small businesses that lets you make beautiful apps without any programming needed. Andrew Gazdecki, founder and CEO of Bizness Apps and Bizness CRM, is here to talk about why they use Wufoo.
Welcome, Andrew!
Use forms, sell more? Yep, it's that simple. At least, it was for us.
Over at Bizness Apps, we build mobile apps & mobile websites for small businesses. And when someone visits our website, one of the first things they see are a few blank fields for additional information about our service. One for their name, their email, and their phone number. If they enter that info and click "Submit," guess what happens?
We get a lead! Nice!
You see, we like getting those. I mean, really like. In fact, my sales team tells me that if we don't get any of those, our business would actually die. What a bummer, right?
Okay, in all seriousness (in case you hadn't guessed), the critical entry point for our sales funnel is a super-simple Wufoo form. And even though it's simple, it is absolutely critical to our enterprise.
Not only do we get the vast majority of our leads from it, but it also provides excellent analytics for page conversion rates, visits, and leads. That is, it feeds our business, but also provides us with highly useful and actionable information that we can use to improve our offering on a regular basis.
Without the insights provided by our Wufoo forms, it would be much harder to judge the effectiveness of our pages and tweak them, when necessary.
Wufoo also is great for the creation of simple forms that we embed into emails. And cross-platform support is excellent. Time after time, we find that the forms we create function smoothly and look good, even in our mobile apps and mobile websites. Simply put, we couldn't live without them.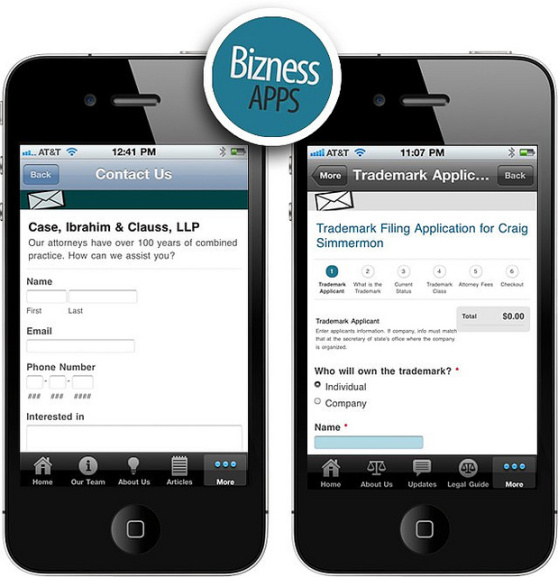 "But what about the alternative?" you say. "You guys are developers, why not make your own darn forms? They'd be totally customized."
Personally, I don't think it's at all desirable. We could build forms ourselves, but it would be time-consuming and costly, and would require us to reinvent the wheel.
Wufoo already has a huge library of forms, and tons of expertise is now baked into their product from repeatedly implementing it across a variety of websites. Why would we want to start at zero when we've already got something ready-made and smoothly functional?
Form building involves a number of different projects from coding, to organizing and presenting recorded data, to generating reports, and more. Wufoo is already 100% done.
We're happy to have the finished product handed to us without having to go through the pains of development ourselves, thank you very much!
Want to learn more? Head on over to Bizness Apps and don't forget to leave us your questions and comments below!