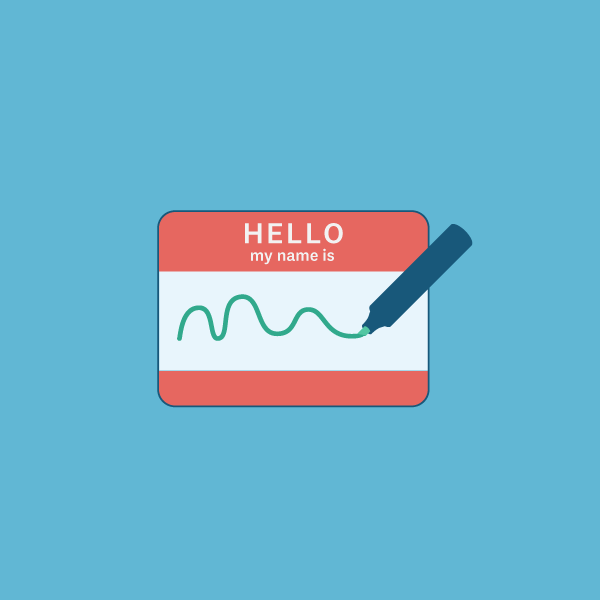 Imagine that you have a majestic purchase order form you can't wait to use.
You go to your Form Manager, and scroll through your forms to find it. You keep scrolling. Then, you scroll some more.
To make matters worse, you have several related purchase order forms. You click on one after the other, until you finally find the one you intend to use.
If you've built a lot of forms in Wufoo, you might relate to this stressful situation.
Stress be gone!
We've added the ability to change your form's name—while keeping its title consistent; which means you can find any and every form more easily on Wufoo without changing the experience for your form takers!
Note: The form name only appears in your Form Manager; while the form title is what your form takers see at the top of your form.
Let's walk through how you can use this new release:
In the Form Manager, hover over the form whose name you want to edit. Go ahead and click on the button for more options (three dots).

Select "Rename Form."

A pop-up will give you the option to either use the form title as the form name—or not. If you want to name your form something different than the title, leave the box unchecked.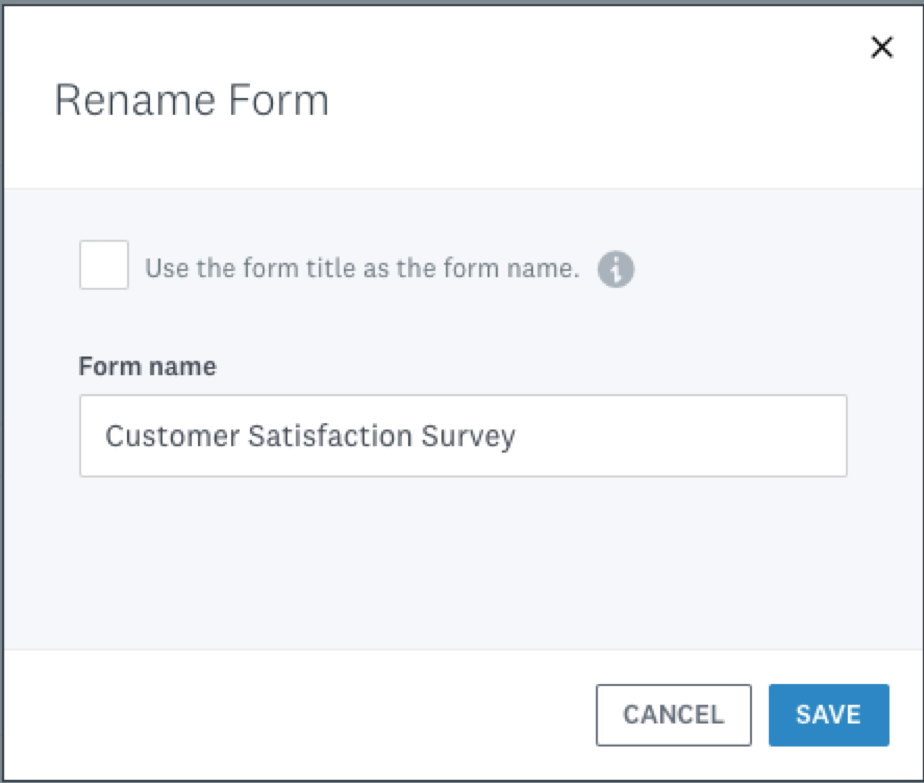 Go ahead and name your form something that will help you more easily distinguish your forms.
Personally, I like to group my forms together based on their purpose—for example, customer feedback. Then, for every form in a given category, I add the same letter of the alphabet in front of each ones name.
Now, if I organize my forms alphabetically, they're also organized by category!
Here's how it can look: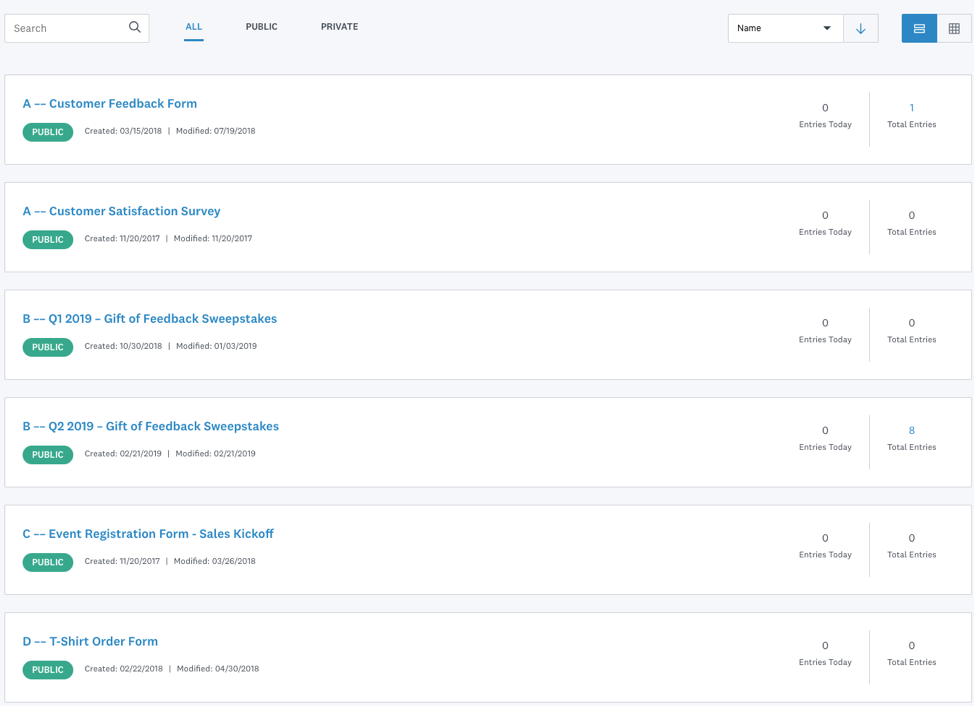 This system works well for me, but you may prefer a different one to keep your forms organized. If you do, share it with us in the comments below. We—and other Wufans—would love to hear about it!
P.S. We've got another spicy way to organize your forms in the works (we're calling it "Labels"). Stay tuned. This feature is coming to a form near you!