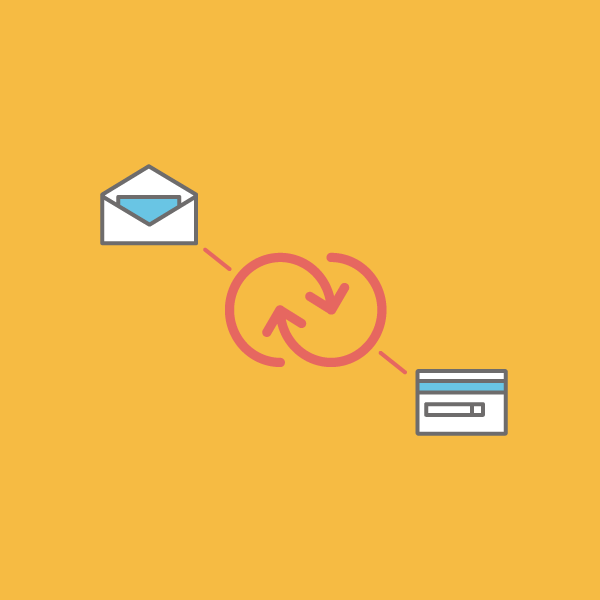 Hey there, Wu Fans (and soon-to-be Wu Fans). Do you hate spending countless hours doing manual, tedious data entry? Wouldn't it be great if there was a way to automate it so you can spend your time on more strategic tasks?
I hope your answer is yes—but if it's not, maybe today I can convert a few data entry lovers!
Wufoo integrates with hundreds of popular business solutions because, well, data collection tools like Wufoo make a perfect middle man for some of the other apps you use. Through our integrations, you don't have to worry about manually transferring your newly collected data over to, say, your CRM system or email automation tool.
The best part? Integrating Wufoo with our partners is easy and takes no time at all!
Let's look at some of our most popular integrations, and hopefully we can provide some inspiration.
CRM Software
For many businesses, the CRM is their system of record for all customers, as well as the place where they collect leads and manage the sales process. Wufoo integrates with over a dozen CRM solutions, including Salesforce, Nutshell, Highrise, Nimble, and more.
The most common use case for integrating Wufoo forms with your CRM is to automate the creation of contacts or leads. If someone visits your website and fills out a Wufoo form, that data will be automatically added into your CRM system, mapped to the fields of your choosing. Depending on your CRM, you can go a step further by triggering events or processes the moment a new contact or lead is added, such as sending an email or auto-assigning a lead to a particular sales rep.
Email Marketing
Fun fact: Mailchimp is the most popular integration among our customers, and for good reason. By integrating Wufoo with an email marketing provider, such as Mailchimp, you can easily add names to mailing lists, newsletter and blog subscriptions, drip campaigns, and more. And again… with no manual data entry at all!
Not a MailChimp user? No problem, we integrate with other great solutions like Campaign Monitor, Sendloop, and more.
It's amazing the amount of time you can save and the results you can achieve by setting up these simple integrations.
Payment Processing
Let's get you paid! Through our integrations with popular payment gateways, our customers have processed over $500 million worth of transactions. You can use Wufoo forms to take orders and collect payments with service providers like Stripe, PayPal, Chargify, and others.
Setting up the integrations is easy, and you'll be generating more revenue in no time!
Website Builders and Content Management Systems
One of the most common uses of web forms is embedding them on your website, and with Wufoo, all it takes is a little copy-and-paste.
Whether it's a "Contact Us" form on your Contact page, a demo request form, or maybe an RSVP form, Wufoo and our integration partners have you covered. Add your form to your website so you can deliver a seamless experience for your customers.
Wufoo integrates with more than a dozen website builders and content management systems, including Wix.com, Squarespace, and WordPress.
Project Management, Collaboration, & Productivity Apps
Another set of popular integrations is around project management and productivity. These integrations enable you to interact with your data in ways that would be otherwise impossible with your standard database.
Want to integrate with Asana so you can add attachments or connect data with other Asana tasks? No problem. Or maybe you want to collect all file uploads and store them in a Dropbox folder: Let us automate that for you! You can even link your Wufoo form with Twitter so that, when someone fills out a form, Wufoo sends that data to your Twitter account for others to see.
What are your favorite integrations? Let us know in the comments below!