As many of you already know (if not, read on!)–when paired with one of our payment integrations, Wufoo is a great way to quickly and simply build a payment form. Let's look at some of the different types of emails that are tied to your forms and payments, figure out how you can reduce confusion for your customers related to payments and of course, get accurate information to them as well.
First, it's important to know how your Wufoo form and payment integration work together. When you pair your form with a payment processor, a 4-step flow happens. Behold:
1. The customer (let's call her Jane) completes the form. This includes all of the fields she added to the form in our Form Builder.
2. Jane hits Submit. This sends all of the information from the form to our database where it can be reviewed in the Entry Manager. This also triggers the Confirmation and Notification emails.
3. She gets to the payment page. Since the payment information is only handled by the integration, this is a separate part of the process.
4. Jane submits the payment information. It's processed by the payment integration. A transaction ID is sent from the payment integration to the Entry Manager. Boom–payment receipt is sent out.
Even though Jane experiences all of this as though it's a single form, you can see there are a number of steps. Emails can be sent out at two different points in this process, so it's important to make sure the right information gets included in each type of email.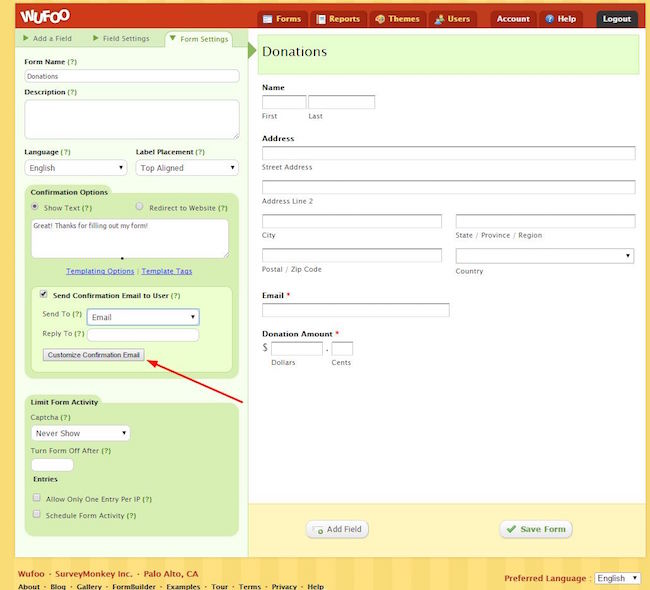 Confirmation Emails – The confirmation email can be set up in Form Settings or Form Rules. It's the customizable message you can include to be sent to an email address collected on the form. Your form will need to have an email field on it for this to work. The confirmation email is sent out when the form is completed but before payments are submitted.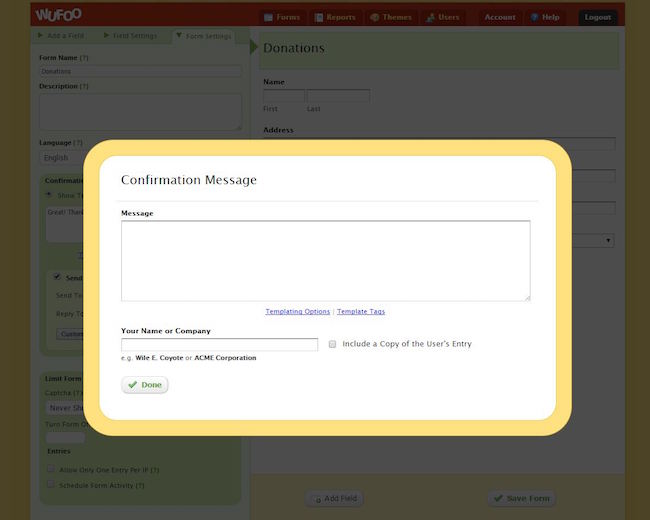 Since it's possible for Jane to complete her form and then navigate away from the payment page (thus leaving things unpaid!) it's usually a good idea to avoid any mention in this email of Jane (the customer) having completed payment. It may even be a good idea to mention that the email doesn't represent a completed payment, just in case she sees the confirmation before the payment is completed.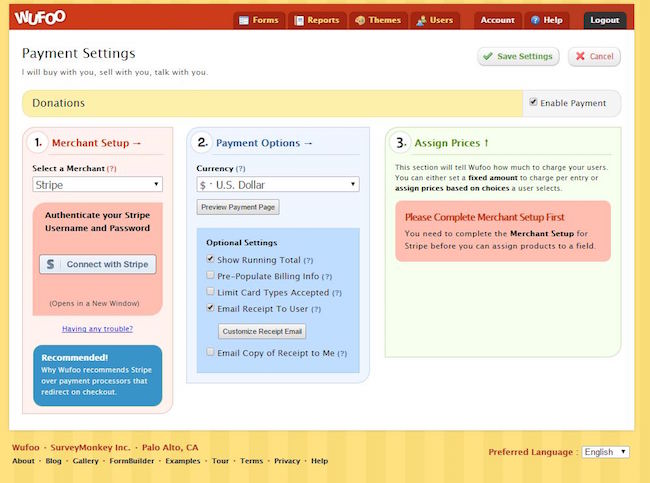 Payment Receipt – The receipt is set up in the Payment Settings for your form and is only sent to the customer after a payment is completed. This makes it the email of choice for confirming that payment has been received. Like the confirmation email, the receipt can be sent to an email address collected on the form and you can customize the body of the email to say what you'd like. It also includes the transaction ID and price for that particular payment.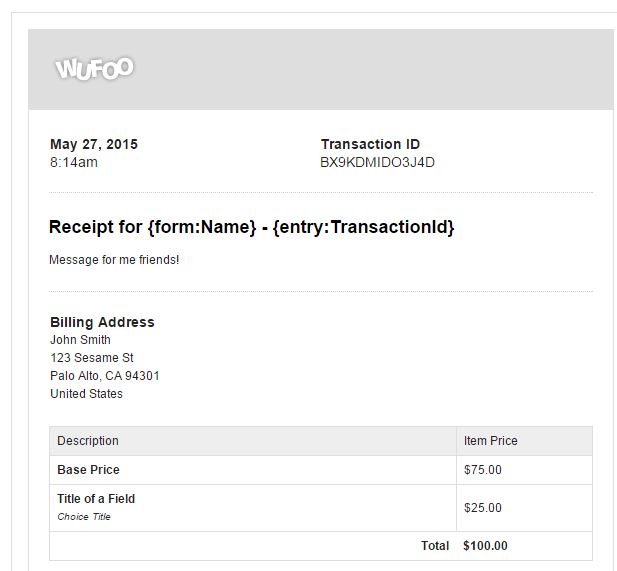 You can even set up your Payment Settings so that a copy of this email is sent to you, too, so you can have an additional record of payment.
Keeping the differences between these two emails in mind should help you and your customers avoid any confusion regarding these emails. As always, thanks for reading and happy form building!
Don't forget to check out our many diverse (and awesome) integrations to see what serves your business needs best and our helpful (and gorgeous) Guides page.