Payment gateway comparison chart
Gateway

Stripe

Square

Authorize.Net

Braintree

Chargify

Freshbooks

PayPal

PayPal Payments Pro

PayPal Payflow Pro

USAePay

Monthly fee
$0
$0
$25

?

$49 one-time setup fee

$0
Varies
$0
$0
$30
$25

?

$99 one-time setup fee

Depends on 
reseller
Per-transaction fee
2.9% + $0.30
2.9% + $0.30 (US/CA), 2.5% (UK), 2.2% (AU), 3.6% (JP)
2.9% + $0.30
2.9% + $0.30
Depends on reseller
2.9% + $0.30
2.9% + $0.30
2.9% + $0.30
$0.10 + merchant account fees
Depends on gateway or merchant account
Merchant account included
-
-
Depends on reseller
Multi-currency support
USD
USD
Countries
9

?

AU, CA, DK, FI, IE, NO, SE, UK, US and more available in open beta
5

?

US, CA, UK, AU, JP

190

?

AU, CA, UK, US, and more
46

?

AU, CA, UK, US, and more
Varies

?

You (merchant) must be located in a country where payment gateway provider is supported by Chargify
2

?

CA, US

203

?

AU, CA, UK, US, and more
3

?

AU, UK, US

4

?

AU, CA, NZ, US

1

?

US only, but available with other resellers
In-form payments
-
Recurring billing
-
-
-
-
-
-
-

Get started

Get started ›
Get started ›
Get started ›
Get started ›
Get started ›
Get started ›
Get started ›
Get started ›
Get started ›
Get started ›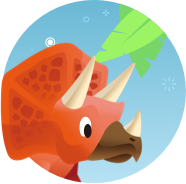 But what does it all mean? Payment gateway terms defined
Are you a freelancer? Small business? Do you mainly accept payments from people in your own country, or are you dealing with international customers?
These are just some of the important factors to consider when choosing from Wufoo's online integrated payment gateways. Keep reading for payment gateway definitions and explanations, or take our quiz below to help you choose the provider that's right for you.
How to start accepting payments today
Just sign up or sign in to Wufoo, select your existing form or create a new one, and enable payments for that form.
Each payment gateway has slightly different one-time information requirements, but all of our integrations are easy to set up.
Learn more ›
But don't take our word for it...
"Wufoo is very easy to use. I've been able to give members of my team accounts with minimal explanation about how to use it and they've done very well creating and embedding forms without needing technical help."

April Taulbee Webmaster D'Youville College, Buffalo

"Wufoo supplies a great way to collect data and payments. It's the best and easiest tool that I have found to manage my form database."

Brand Manager State & Local Government

"Wufoo is very easy to use and the customer service is wonderful!"

Suzann Beardsley Product Manager University of Pittsburgh
Want to know why Wufoo is the best online form builder? When you design a form with Wufoo, it automatically builds the database, backend, and scripts needed to make collecting and understanding your data easy, fast, and fun. Because we host everything, all you need is a browser, an Internet connection, and a few minutes to build a form and start using it right away. At Wufoo, we believe forms are the starting point for building anything useful on the web. Basically, they're the most efficient mechanisms for collecting data from people. The problem is sometimes creating an online form isn't very efficient. The process of creating a form and all the database structures and scripts necessary to make it work (not to mention useful) is a really tedious process that makes what should be a simple task (collecting and understanding information) not really worth the time, effort, or cost of the endeavor. The entire process could take you or your IT person days, if not weeks. With Wufoo, you can skip all the hard stuff (because it does it all for you) and start getting things done.